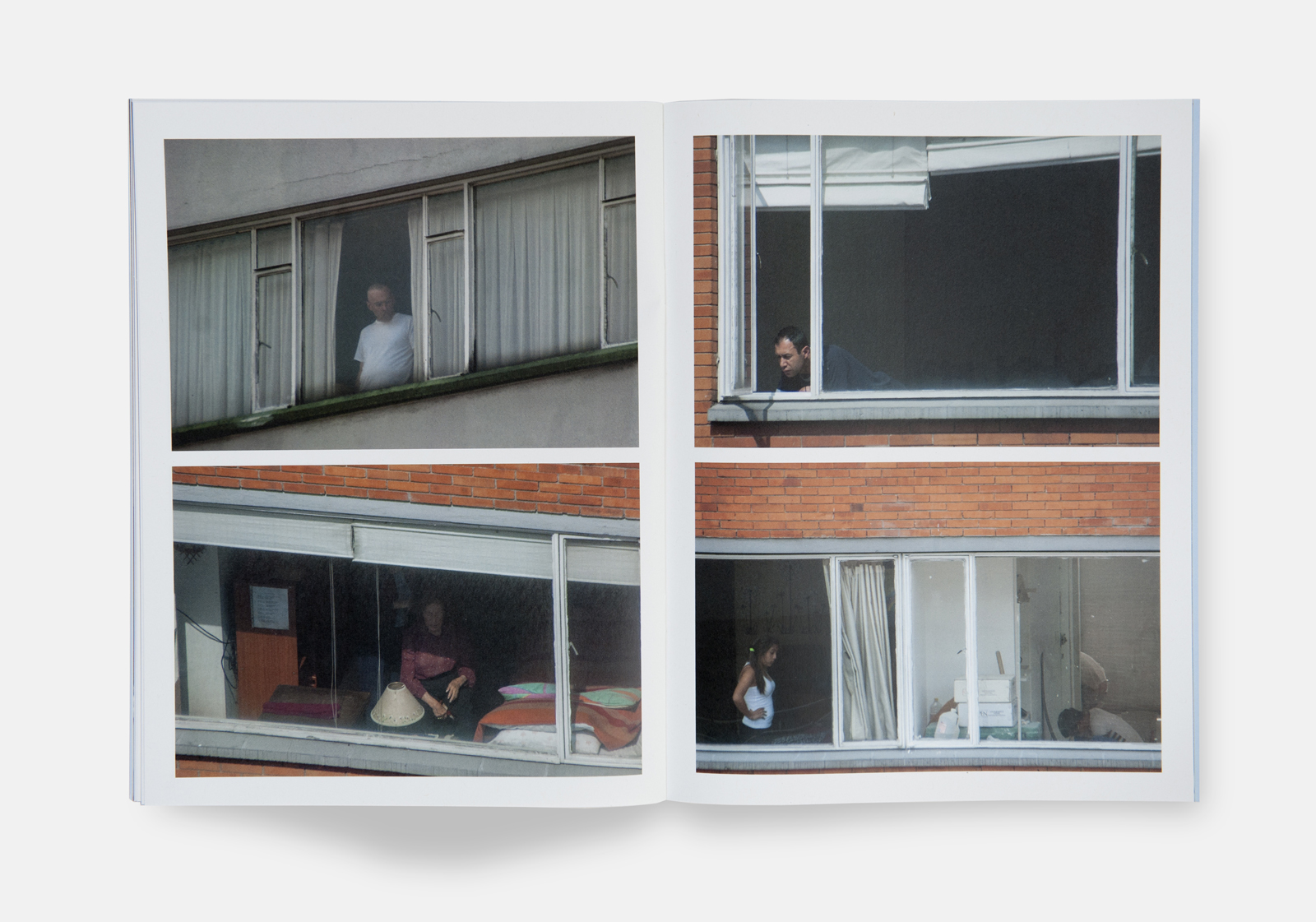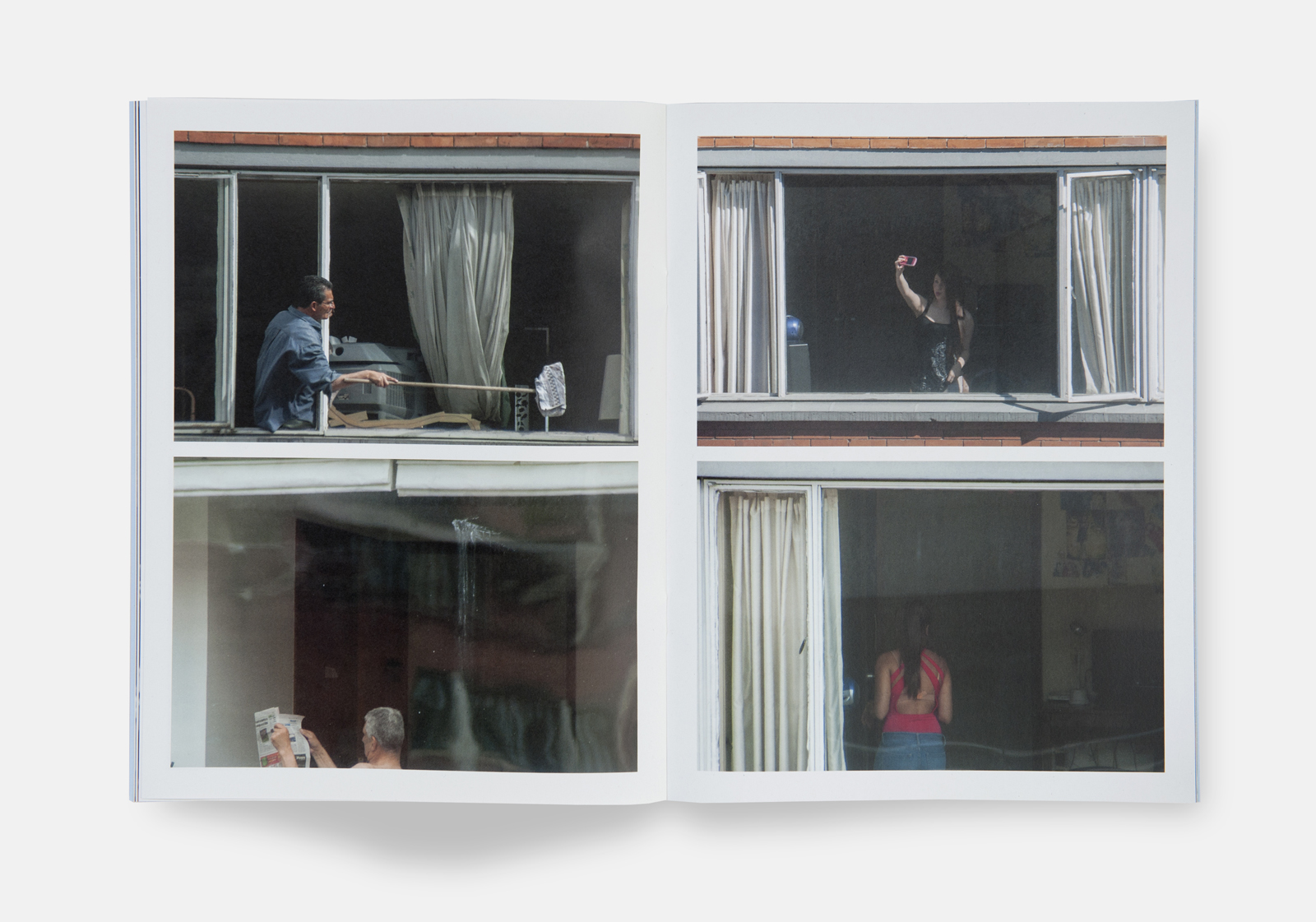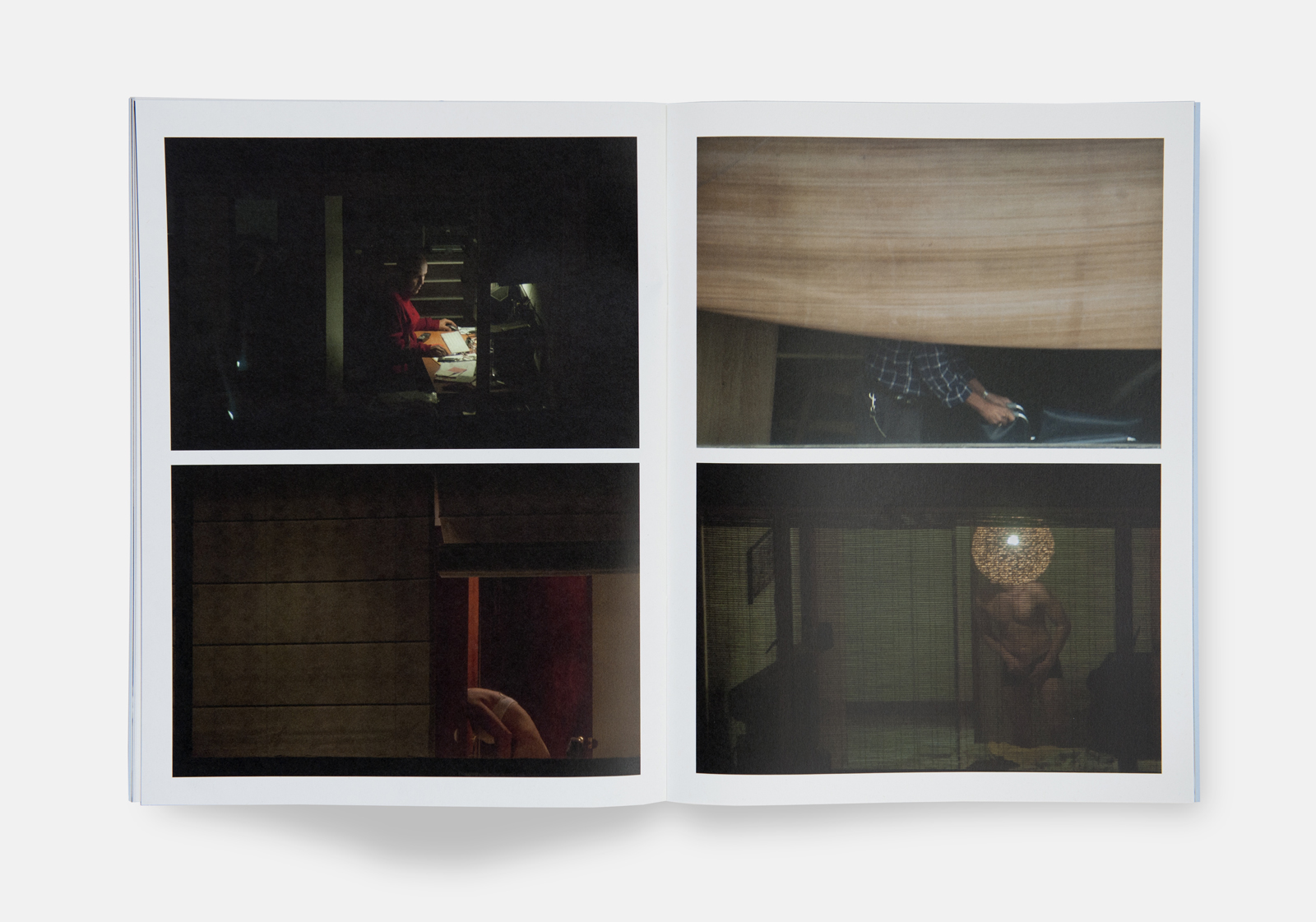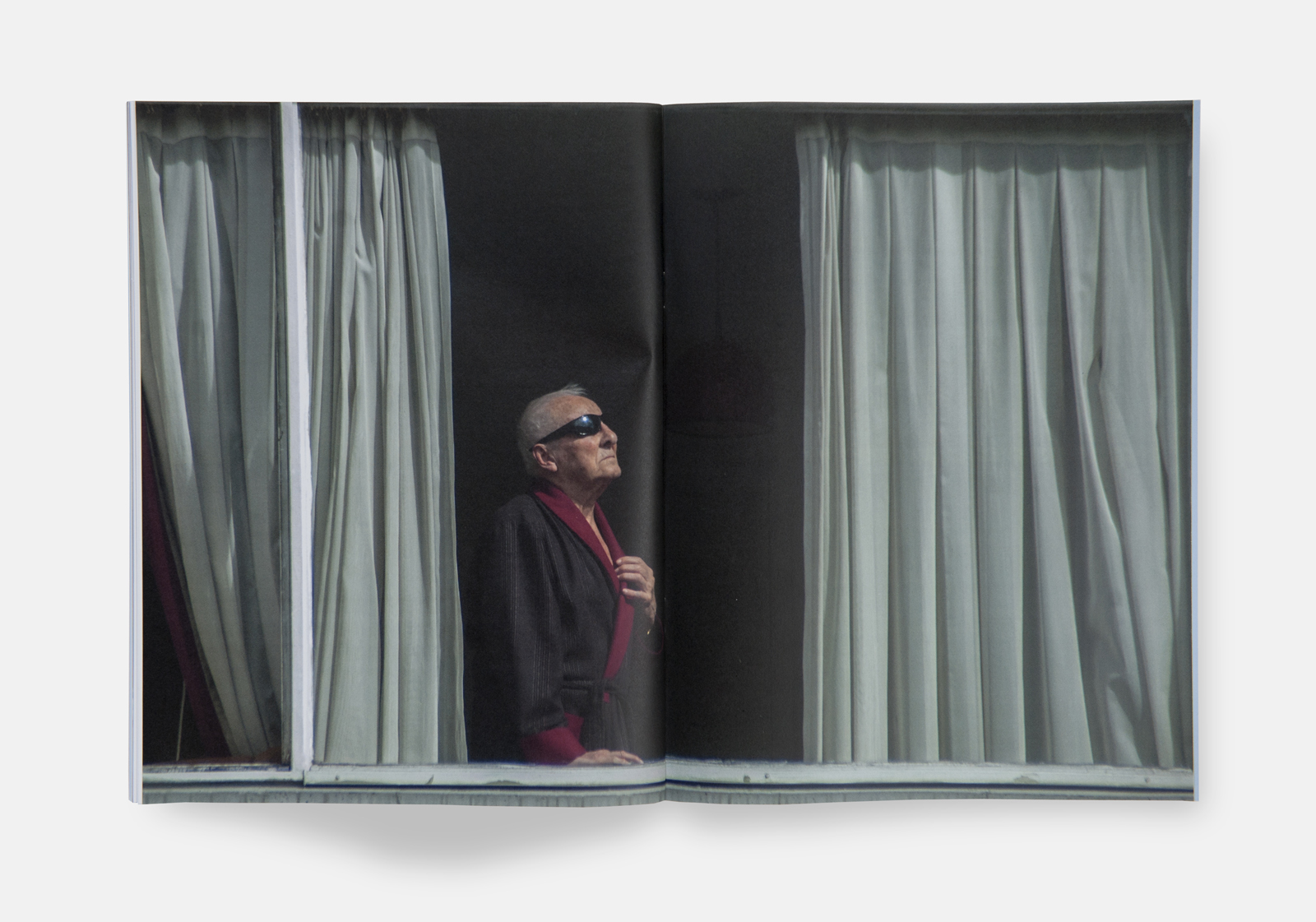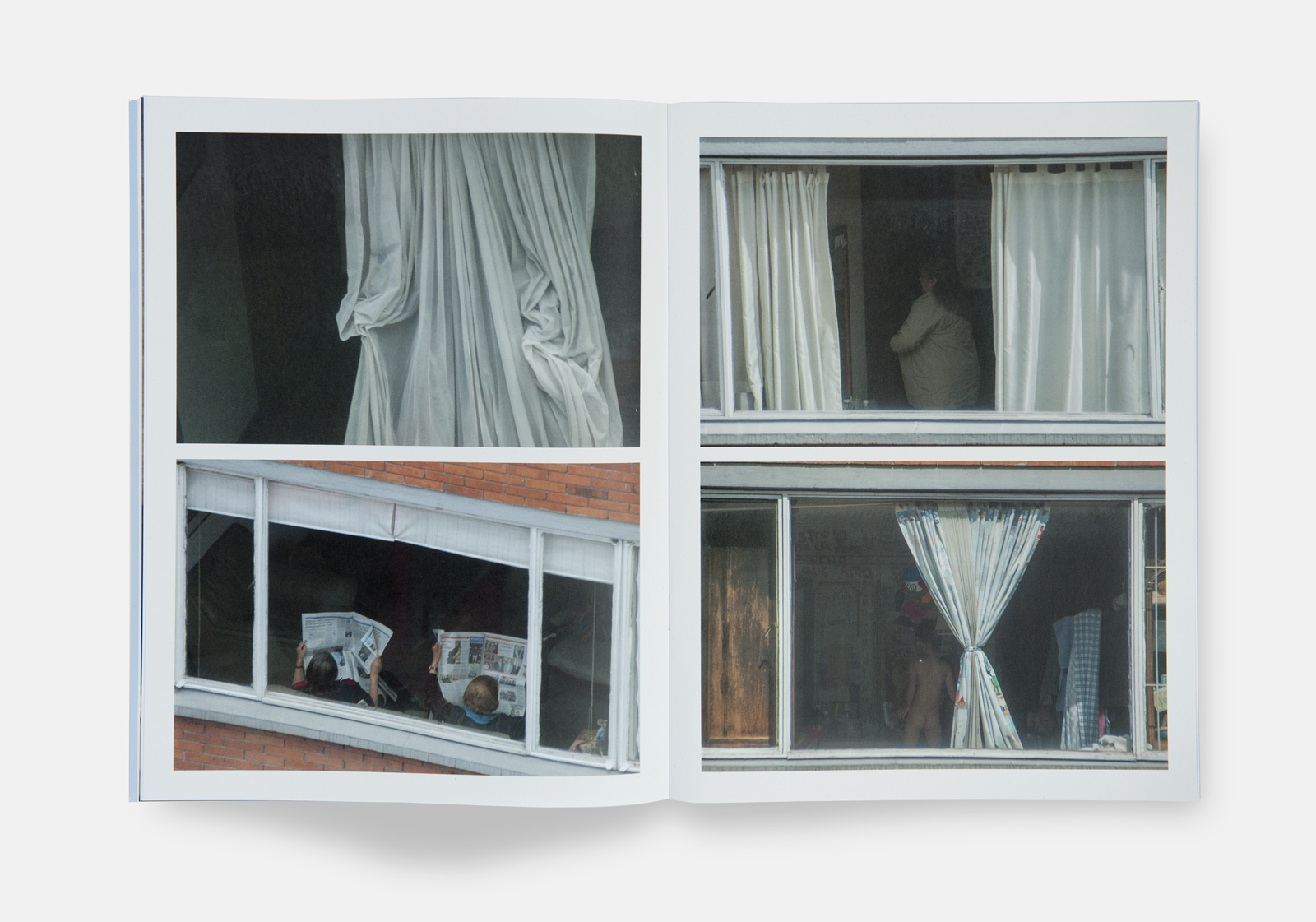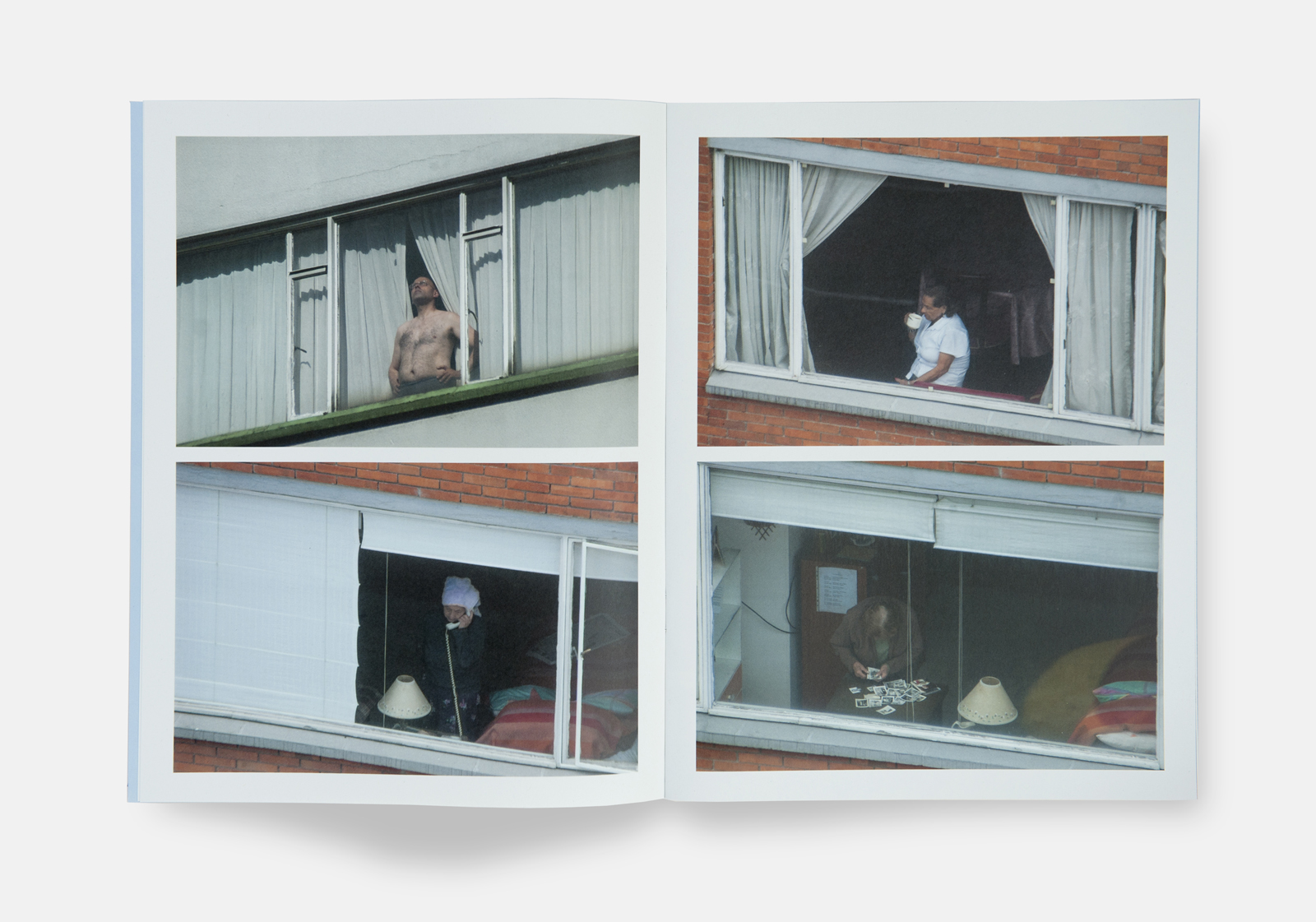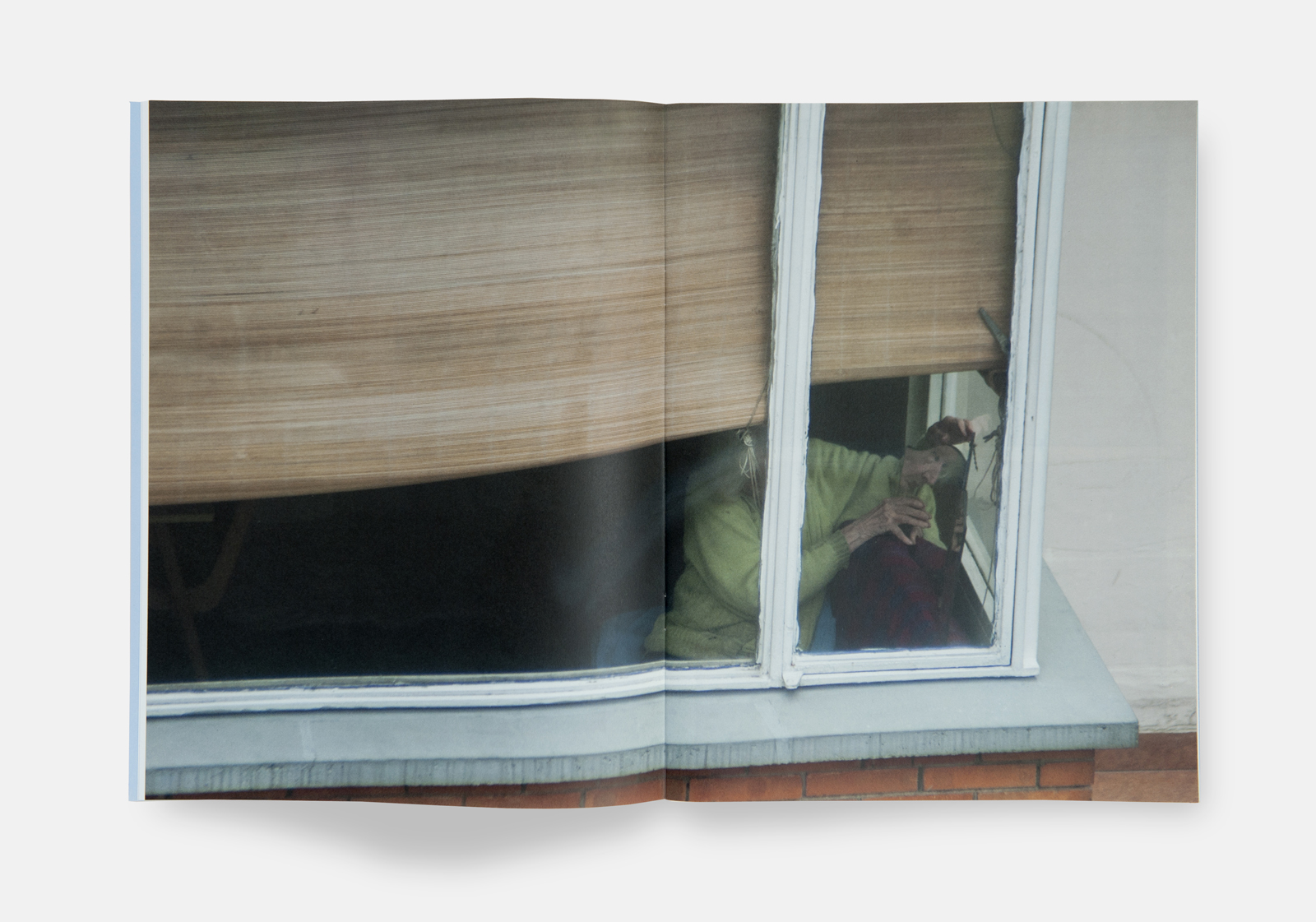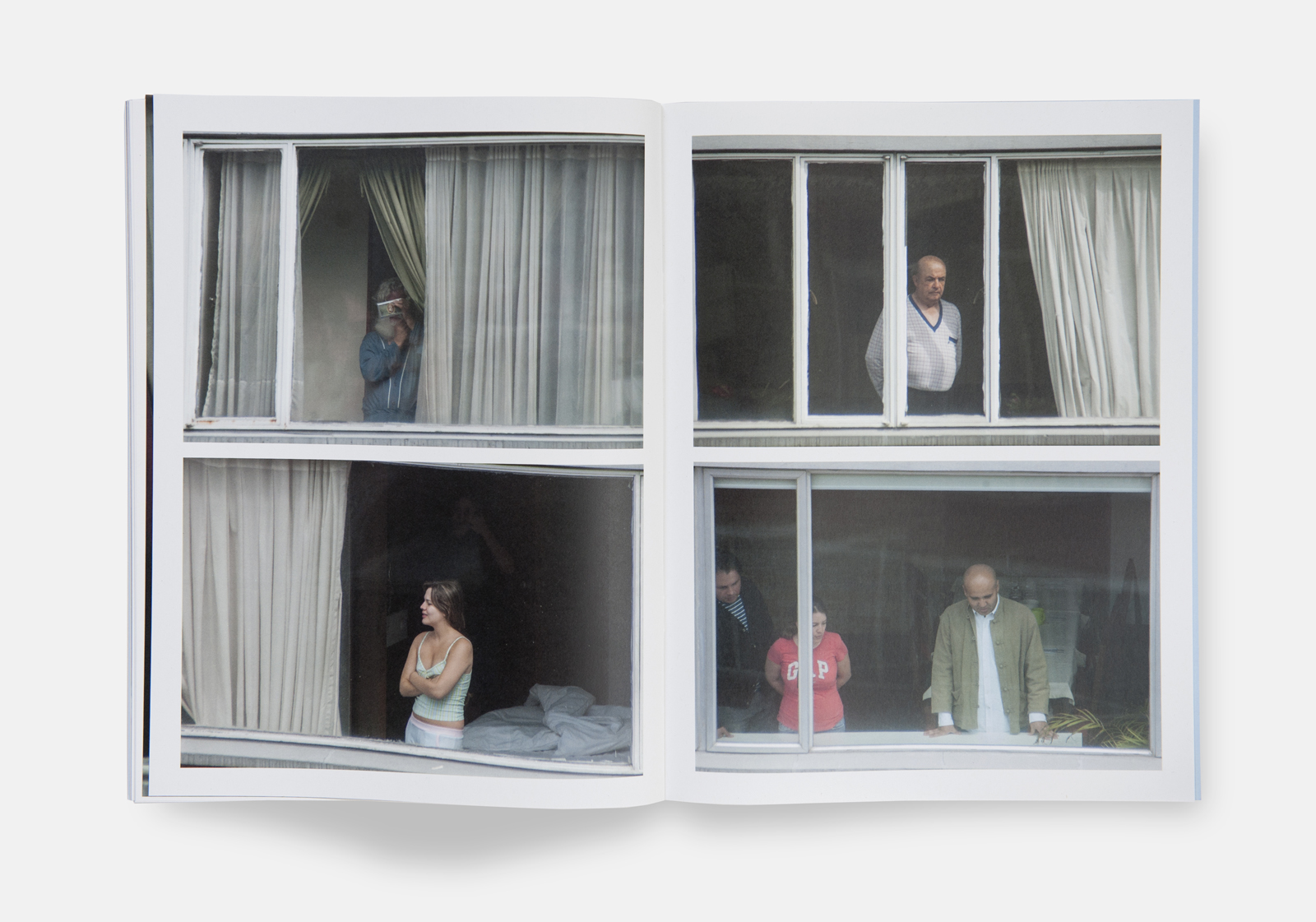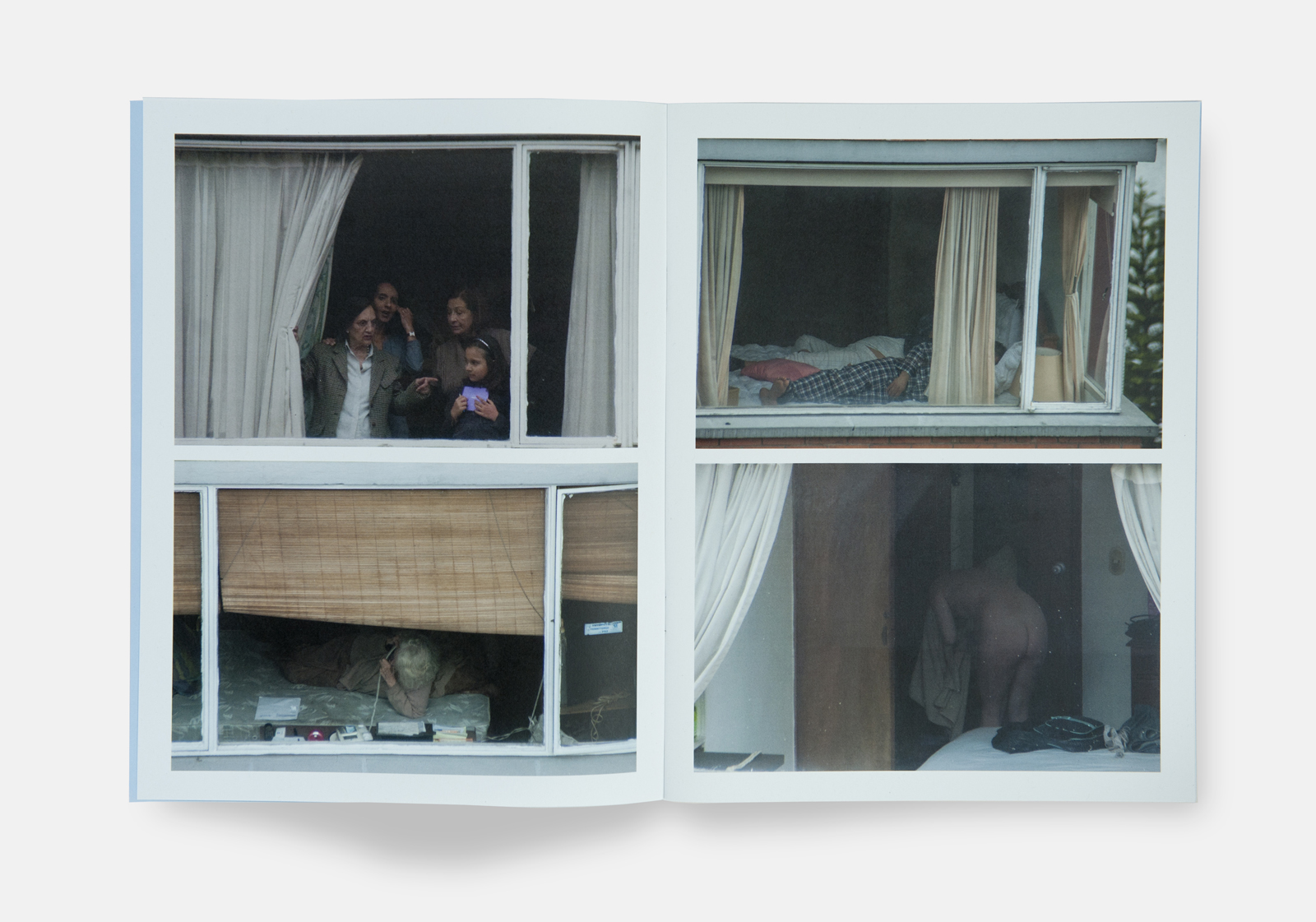 Estefania Gonzalez
Ventanas
POV Female Bogotá
SOLD OUT
Original price £18
Edition of 100
Numbered by hand
28 Pages, 27 x 20.5 cm
Cyclus 115gsm
Printed digitally in England
2014
Project
During three years, I lived in Bogota in front of a 18 floors building, with 2 apartments on each floor staring up at my window. On these days I spent most of the time at home and within my daily work I began to watch the neighbors. With the passage of time I discovered their routines and through these I discovered my own routine. I decided to make a diary of my life through the daily life of a bunch of strangers in a public blog. I Imagined stories, I built characters, I followed romances and crazy sex nights, I faced with pain the departure of old neighbors and was skeptical of the arrival of the new ones.
With this project I tried to understand the desire of people to be socially recognized, by putting your intimate life evident through devices like the Facebook, while the fear of being caught watching the lives of others, be found in their everydayness "unfiltered". For two and a half years I photographed my neighbors in their ordinary activities and I knew them through the window.
Biography
Estefania González is born in Colombia. She studied Visual Arts an Social Sciences, combining those areas Estefania has been working with cultural groups in different places in Colombia. Through her work with people, she questioned society and herself and try to find answers with plastic and visual work. Estefania finds interesting ways to explore and understand life that surrounds her.
She has shown in galleries, with solos, and collective exhibitions. She affectionate the use of digital, free and public platforms to show what she is doing in real time.
She is currently based in Medellín, Colombia, where she continues to explore her own life through her visual work.
POV Female
POV stands for Point of View. POV Female aims to promote the work of five young female photographers based in five different cities worldwide, giving exposure to previously unpublished, self-initiated projects in limited-edition monographs of 100.
POV Female has featured photographers based in London (2011), Tokyo (2012), Johannesburg (2013), Bogota (2014) and Beirut (2015). Confronting us with questions of gender, geography and gaze, the project has gathered attention from collectors and critics worldwide.