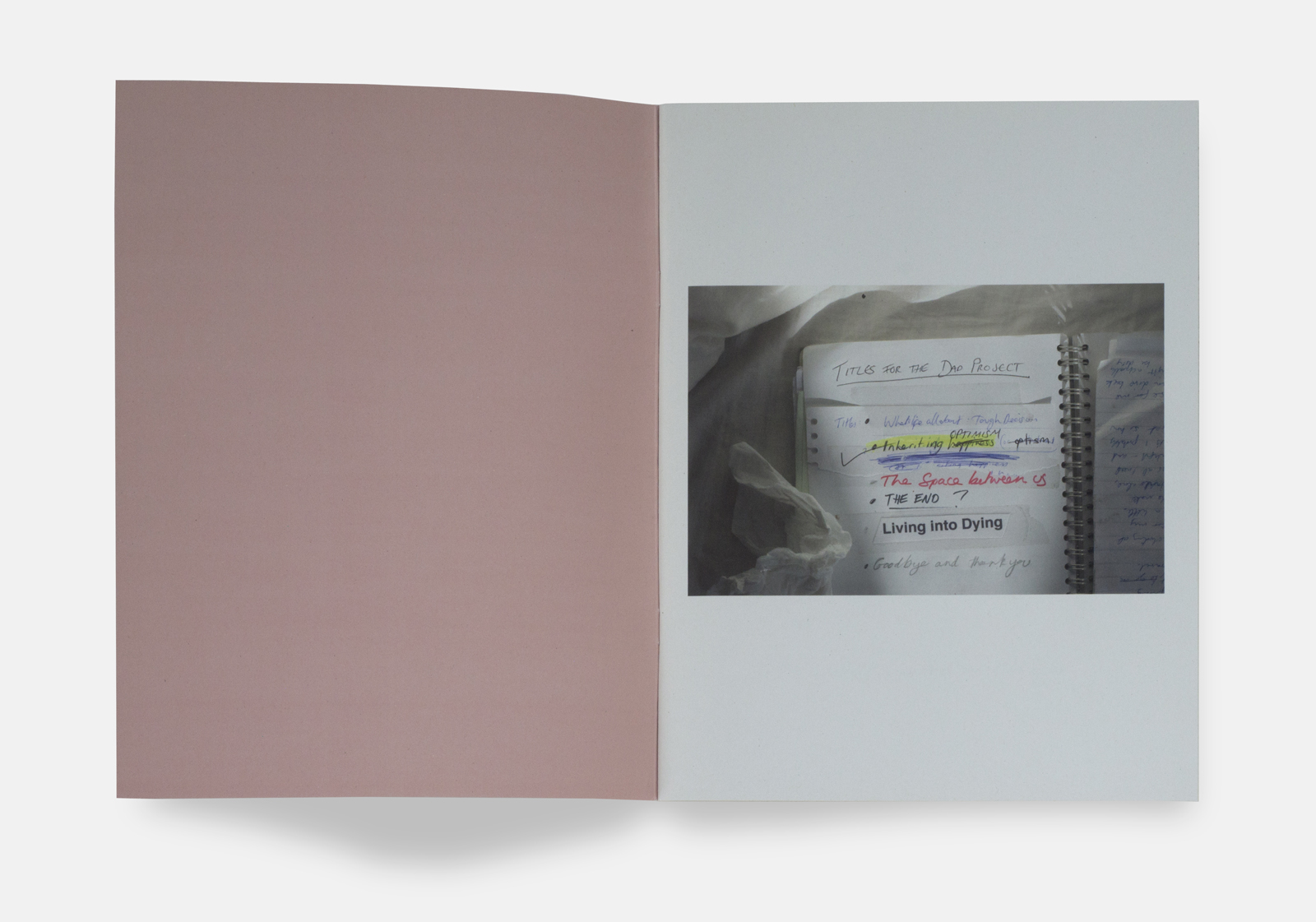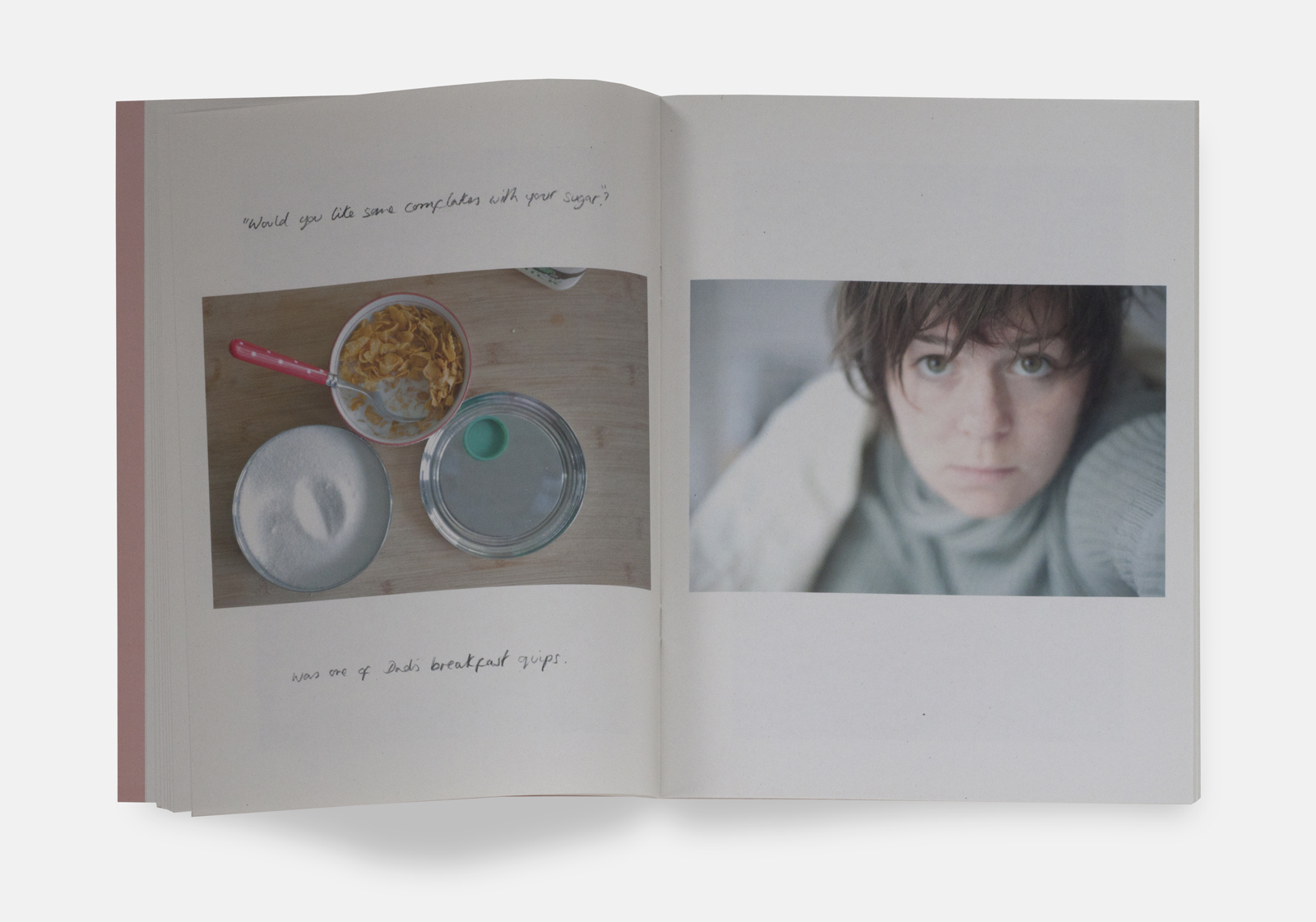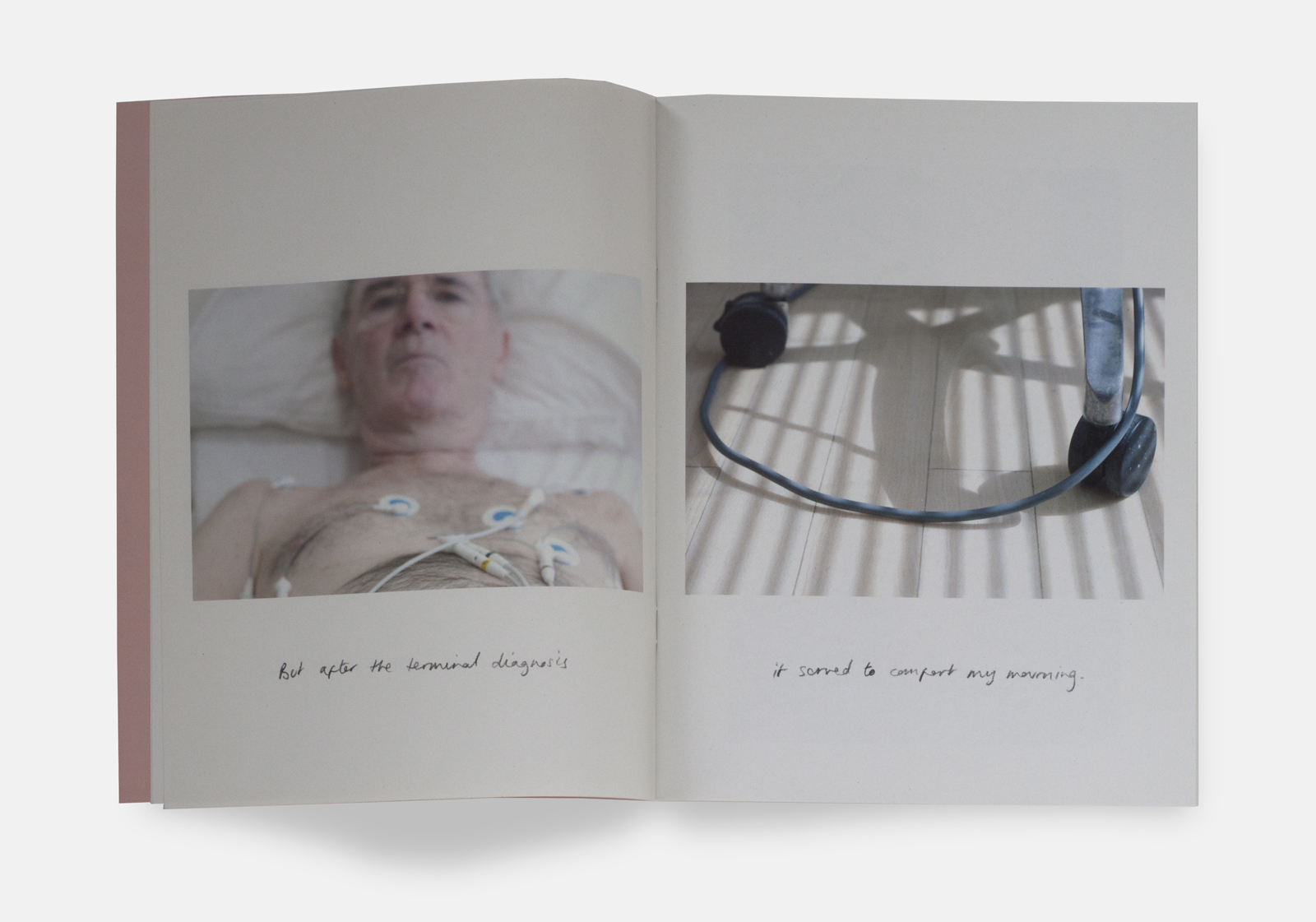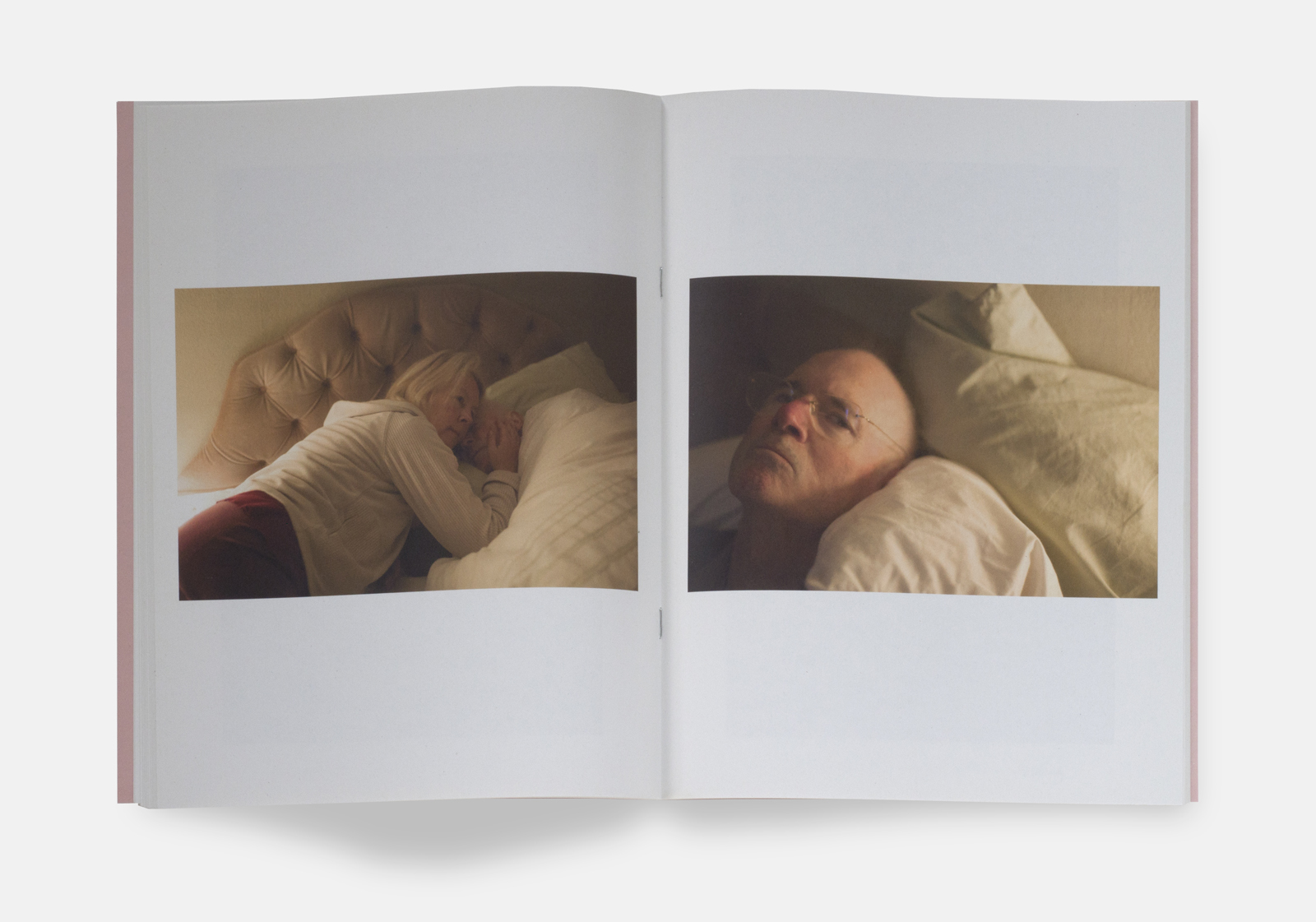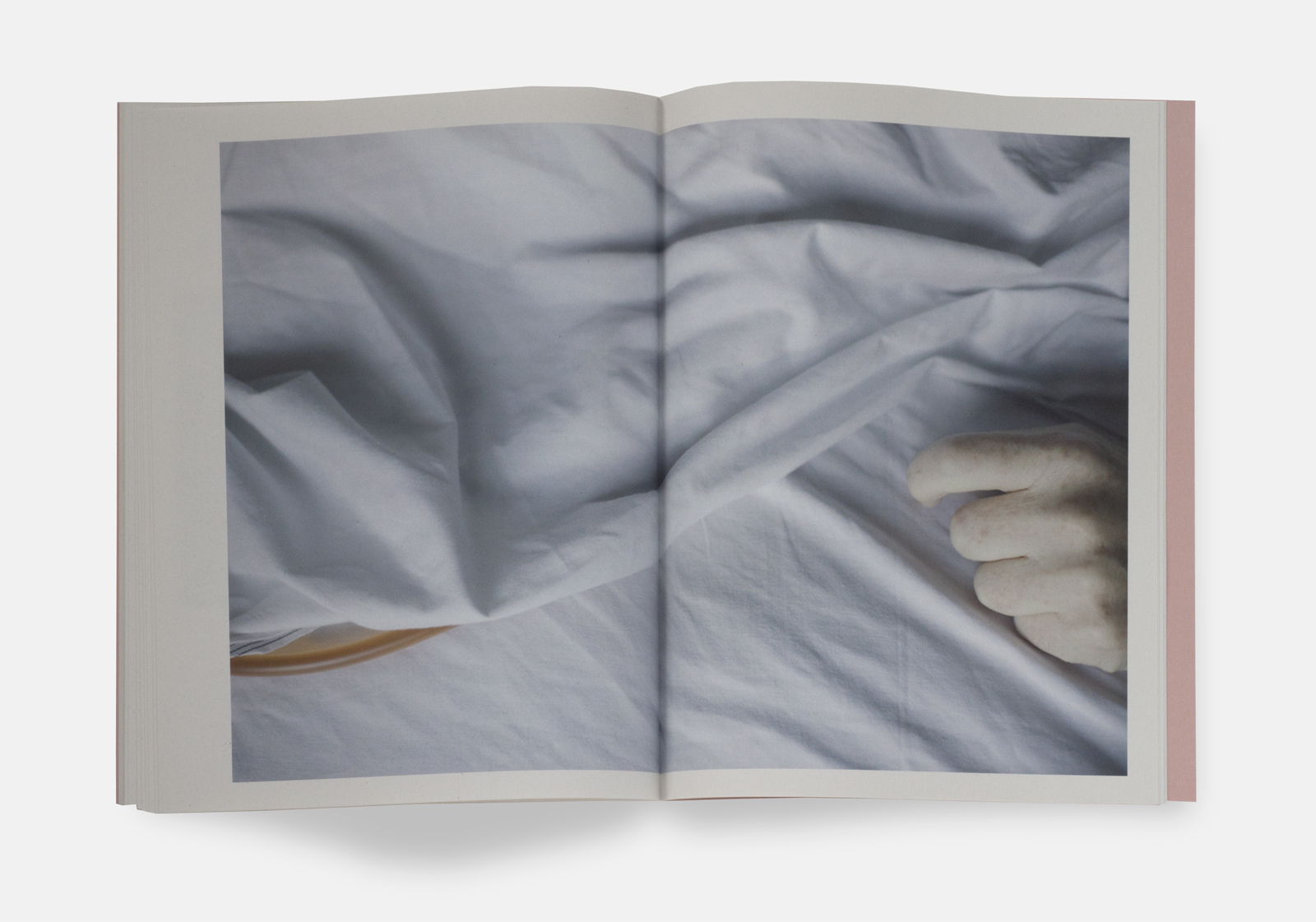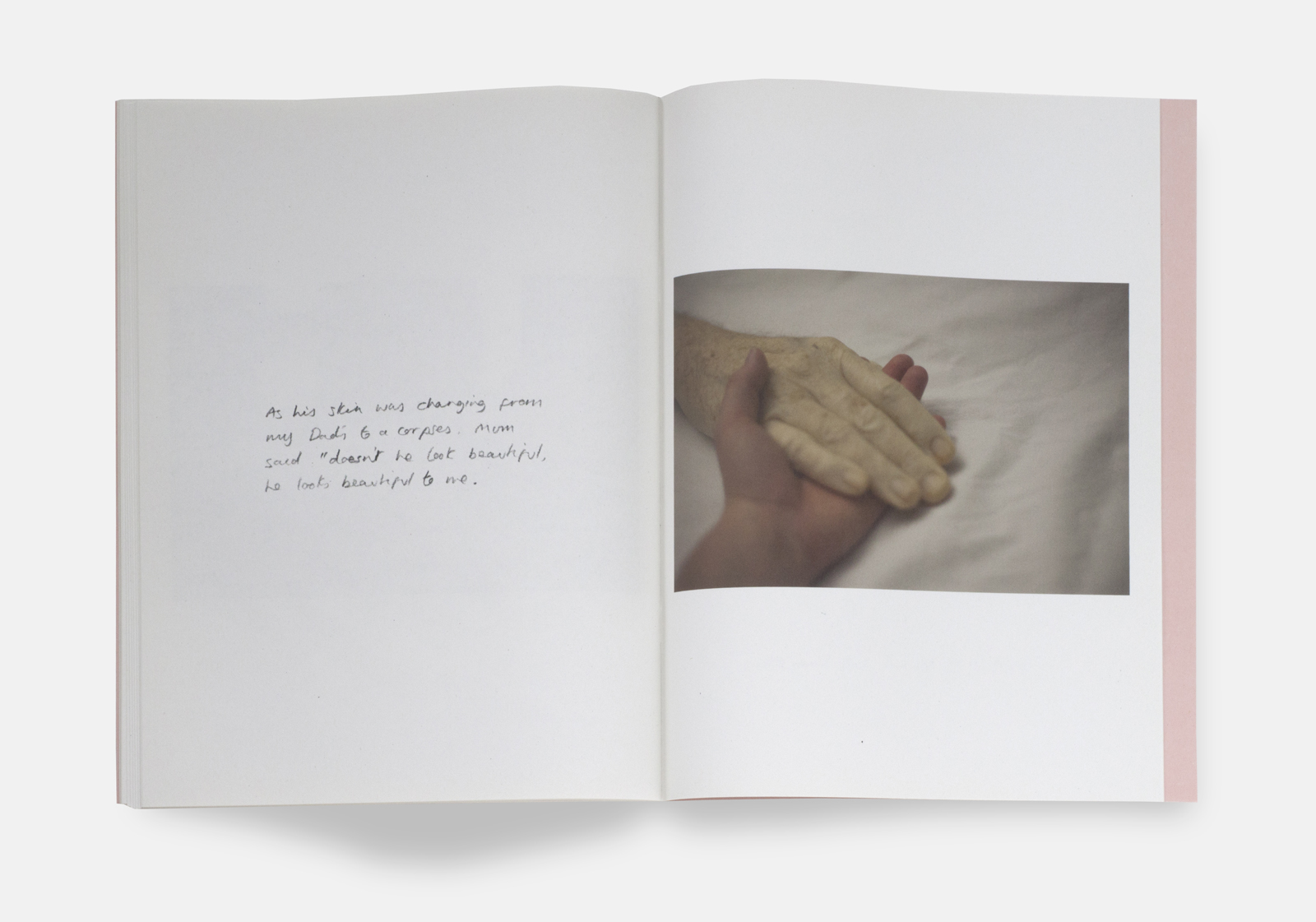 Briony Campbell
The Dad Project (a year on)
POV Female London
SOLD OUT
Original price £18

Edition of 100
Numbered by hand
56 Pages, 27 x 20.5 cm
Cyclus 115gsm
Printed digitally in England
2011
Project
This is my attempt to say goodbye to my dad. At first, the idea of introducing a camera into this un-resolvable equation seemed unwise, but eventually I think it became the solution. During the last eight months of his life, we recorded our relationship through photography and film. At the instant of Dad's death my dual role felt absolutely concrete. There was no longer a separation. I wanted all the details recorded and revealed. This was the big unknown moment, one we will all have, one that nobody can envisage but everybody wonders about.
Biography
Briony was born, and is based, in London. Her photography has been published extensively in the UK and European press, and has been recognized by several international awards. 'The Dad Project' has been exhibited at The Photographers Gallery and Getty Images Gallery. She is currently working on a long-term project on urban Africa.
POV Female
POV stands for Point of View. POV Female aims to promote the work of five young female photographers based in five different cities worldwide, giving exposure to previously unpublished, self-initiated projects in limited-edition monographs of 100.
POV Female has featured photographers based in London (2011), Tokyo (2012), Johannesburg (2013), Bogota (2014) and Beirut (2015). Confronting us with questions of gender, geography and gaze, the project has gathered attention from collectors and critics worldwide.