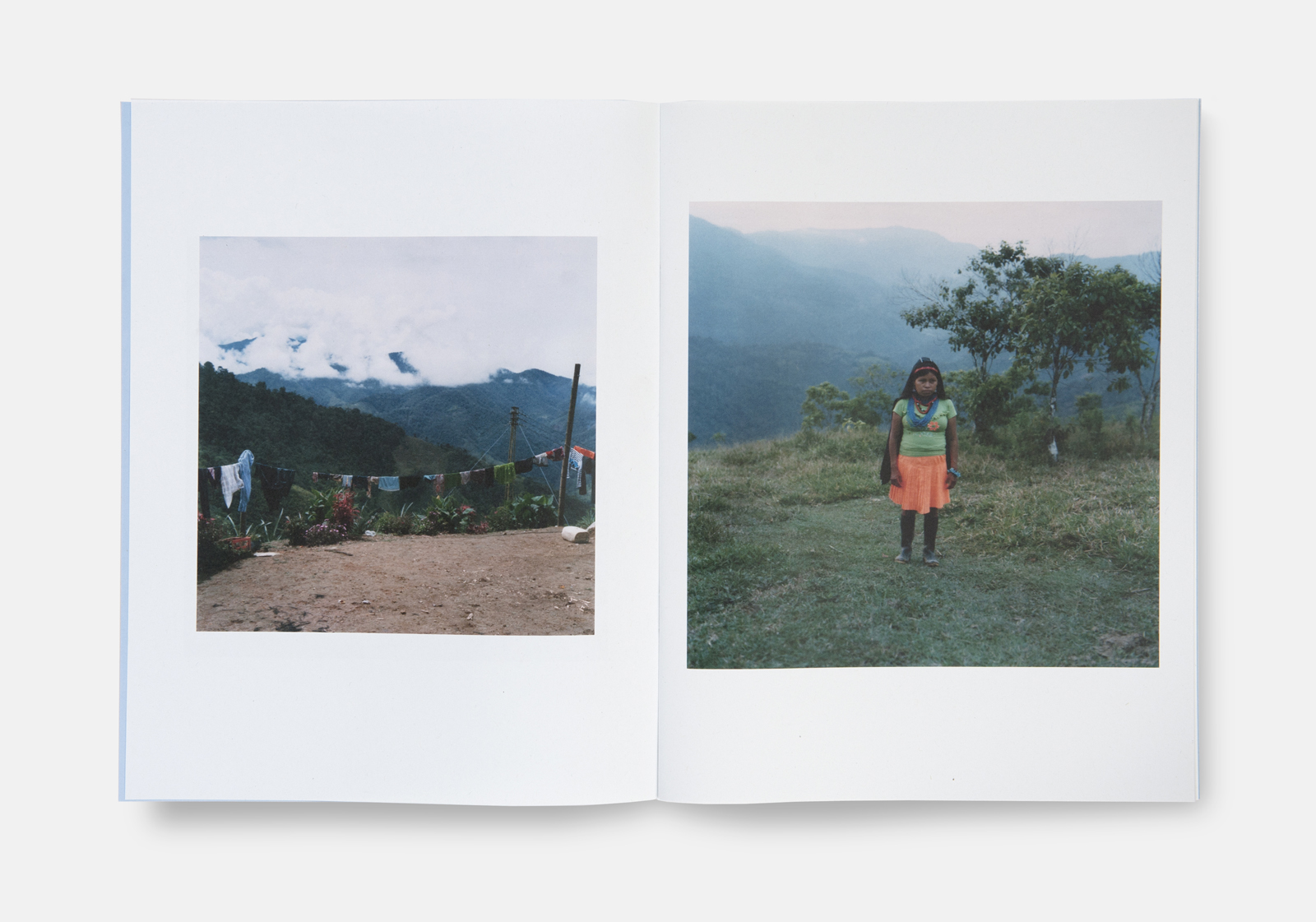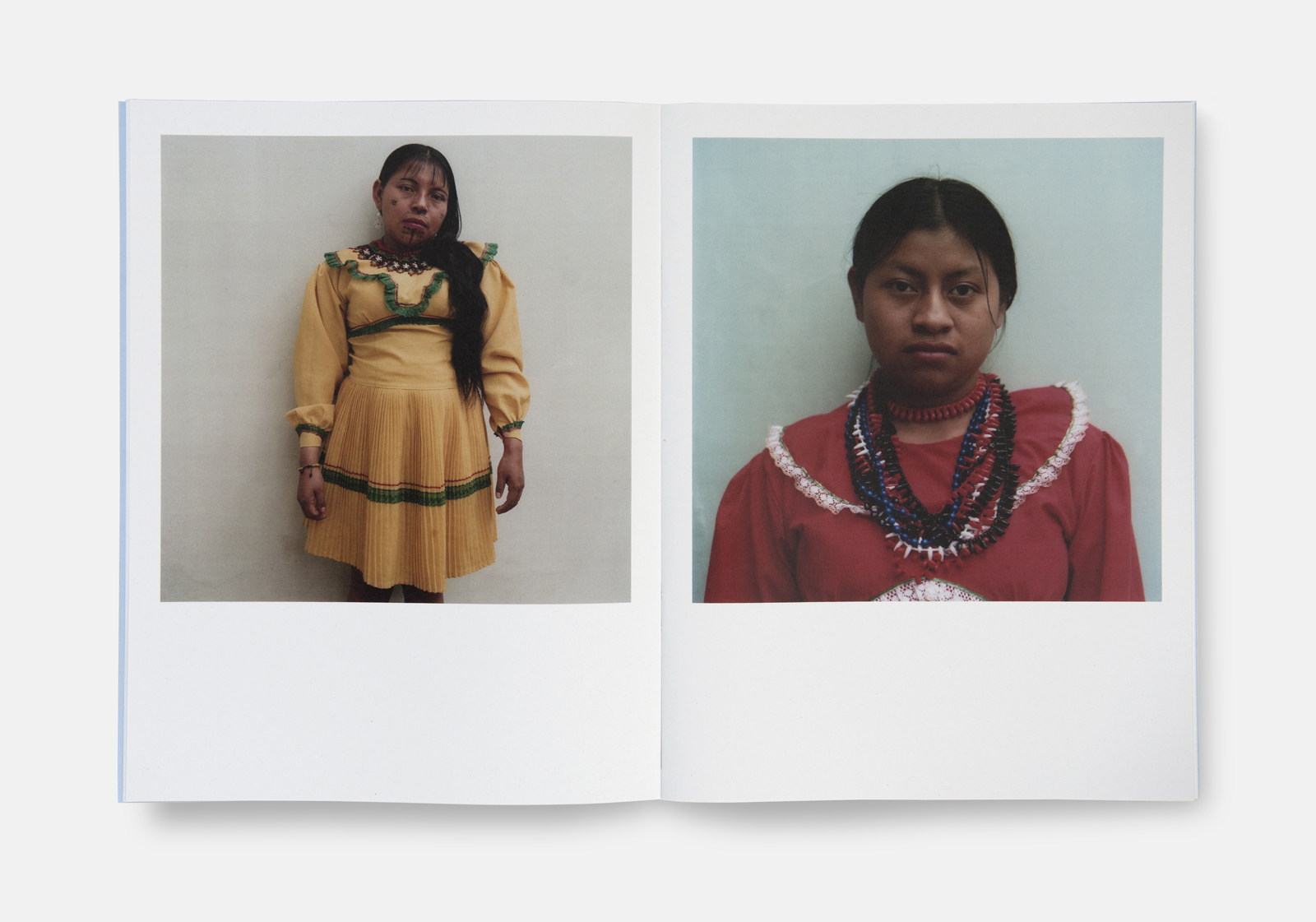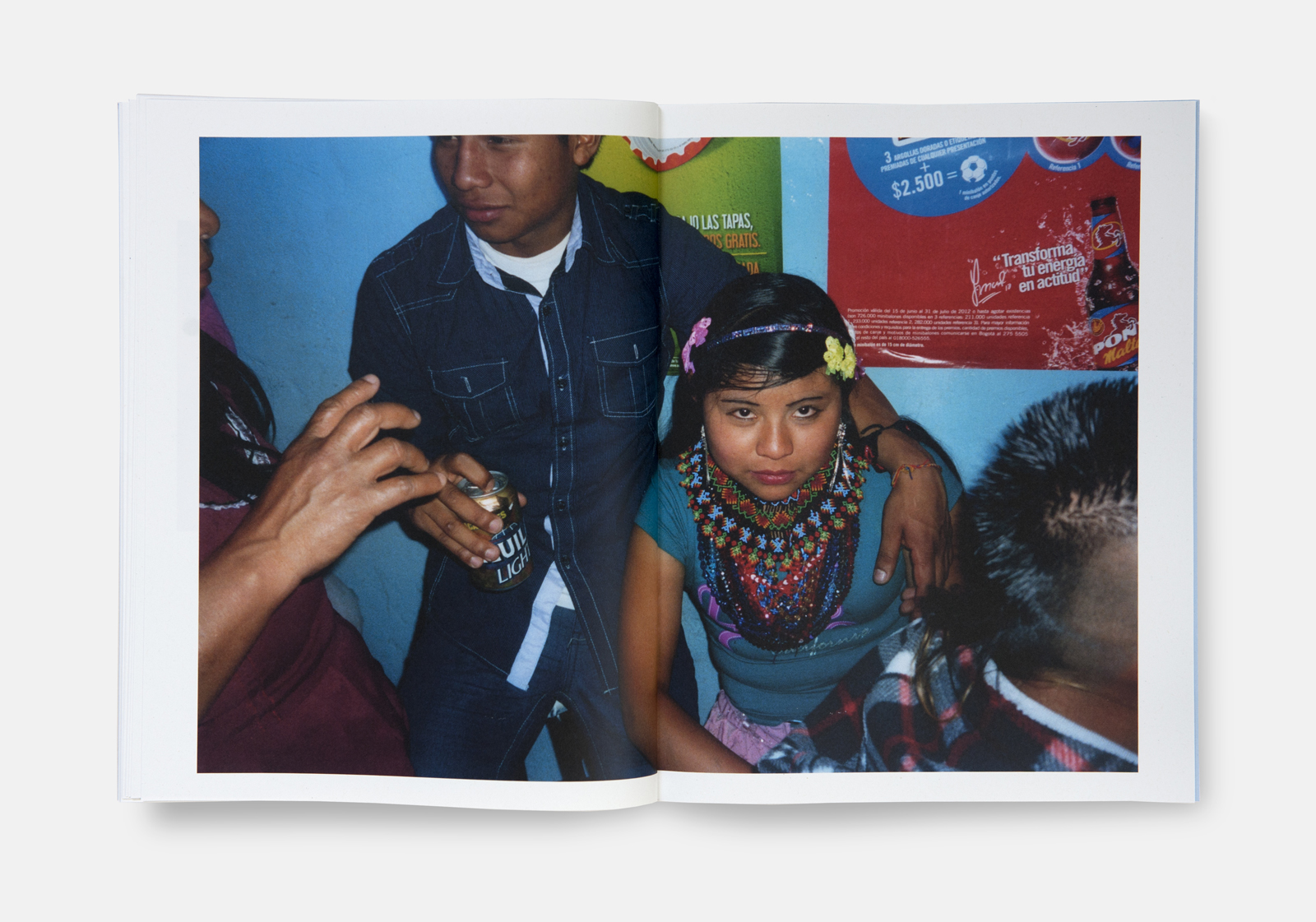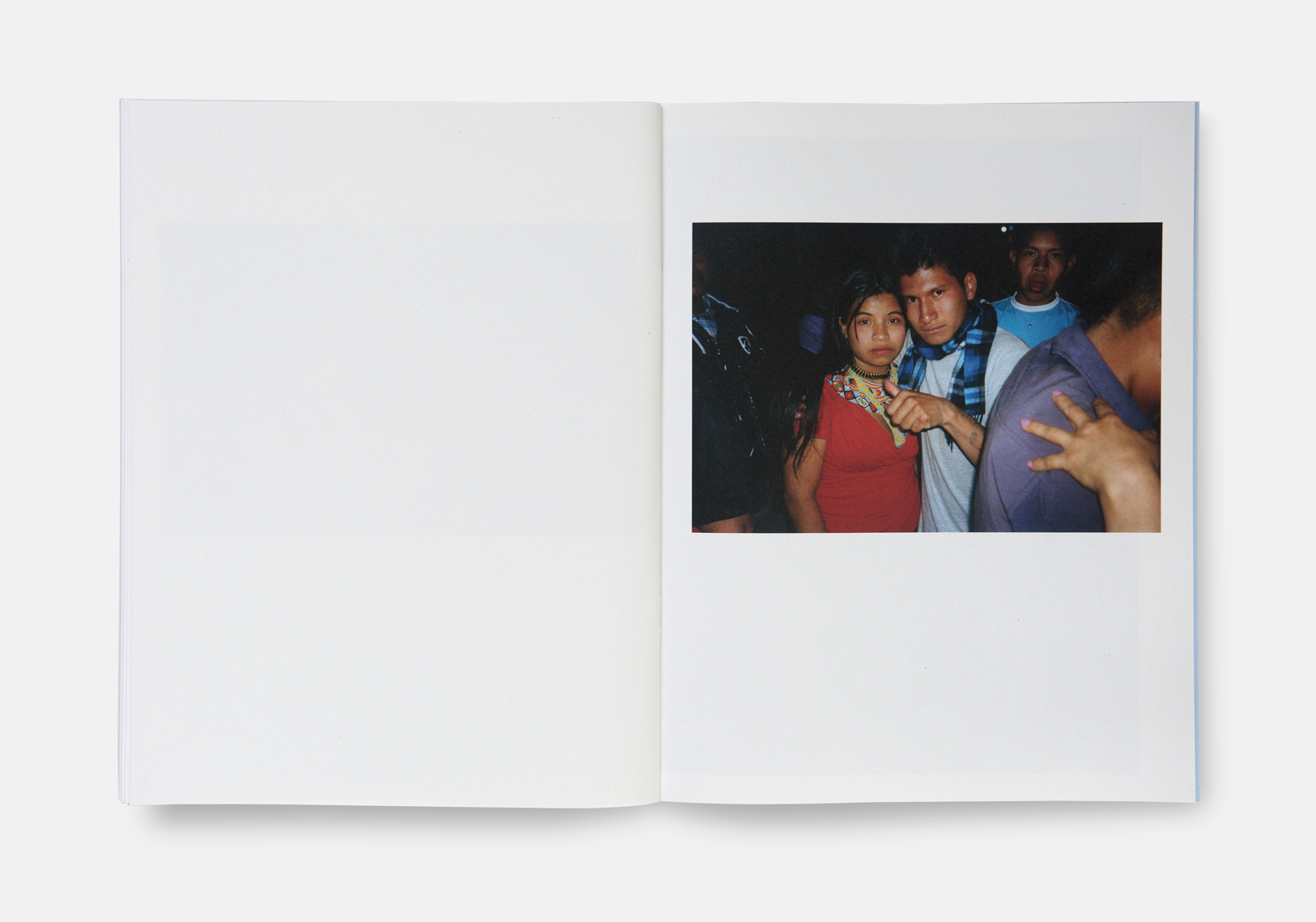 Karen Paulina Biswell
Embera-Chamis – ¡Chao Nos Vemos!
POV Female Bogotá
SOLD OUT
Original price £18
Edition of 100
Numbered by hand
28 Pages, 27 x 20.5 cm
Cyclus 115gsm
Printed digitally in England
2014
Project
The project came about due to an intuitive curiosity. It is born out of the development of friendship and trust with Lindelia and Albeiro, young Embera parents who, like many others, were selling jewellery on the streets. The indigenous groups that line the streets of central Bogota are in some way a living memory. We acknowledge their existence as a symbol of heritage, however there is a fractured relationship between this consolation of memory and of the contemporary circumstance they have come to assume.
Today, three generations of indigenous Indians live in the large cities. My experience with these communities, and the work that followed, is evidence of an enforced cultural fusion, however one that has become appropriated and naturalised with time.
I wanted my portraits to reflect this metamorphosis, but also to show the implicit native resistance to the loss of their culture. Upon entering this diary, we feel the strength of their traditional values. This became the central axis: to draw a portrait of dignity, without showing or judging the underlying violence.
Biography
I am a Colombian photographer, who grew up in Colombia and France. From a certain angle my work can be considered as social reportage. However, I never begin an investigation with the intention of exposing a particular social or political message. Rather, my work is autobiographical. This comes from my internal desire to explore the boundaries of human sentiments: vulnerability, strength, sexuality and authenticity.
Born in Aruba in 1983. Lives and works between Bogota, Paris and Taganga.
POV Female
POV stands for Point of View. POV Female aims to promote the work of five young female photographers based in five different cities worldwide, giving exposure to previously unpublished, self-initiated projects in limited-edition monographs of 100.
POV Female has featured photographers based in London (2011), Tokyo (2012), Johannesburg (2013), Bogota (2014) and Beirut (2015). Confronting us with questions of gender, geography and gaze, the project has gathered attention from collectors and critics worldwide.