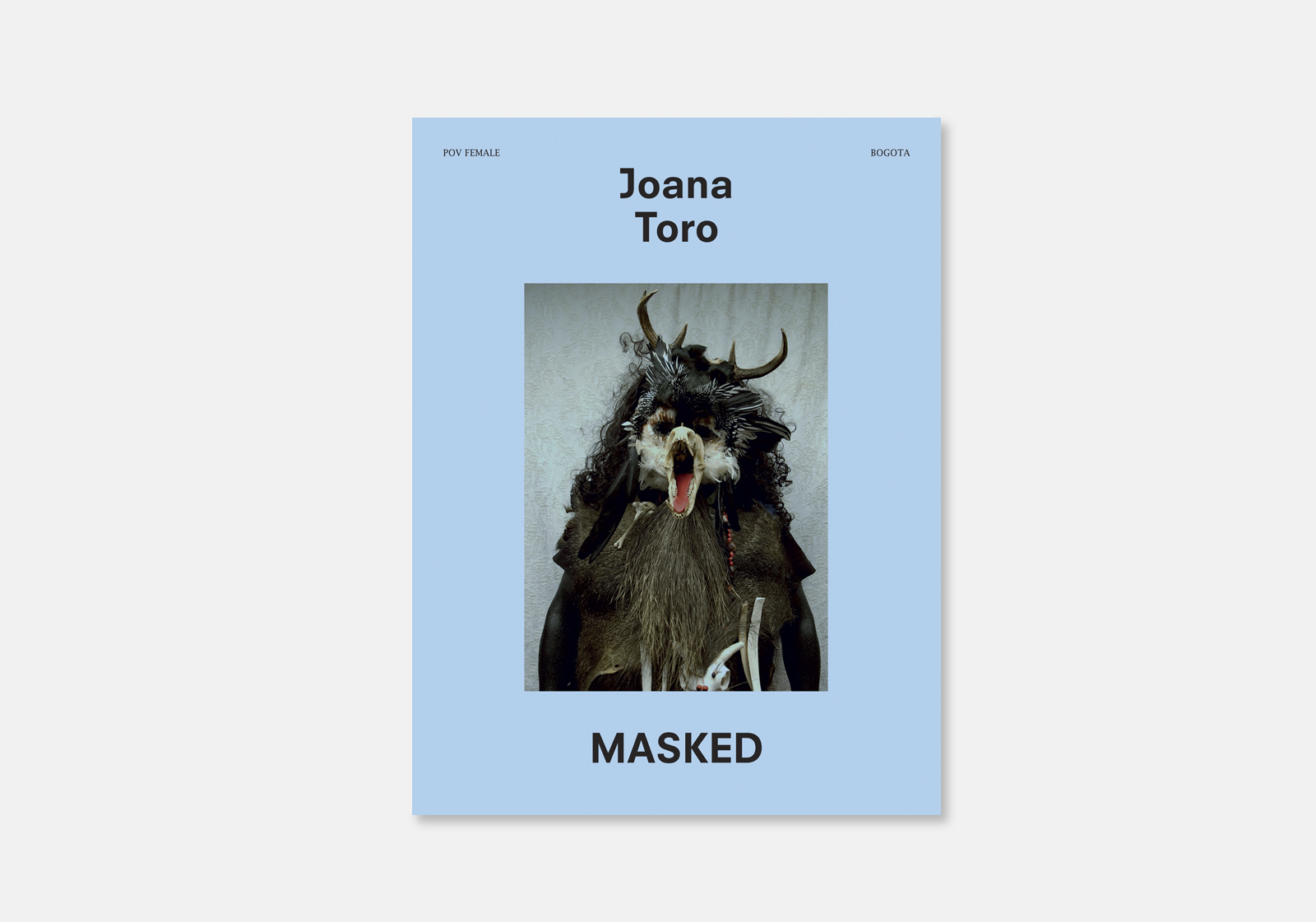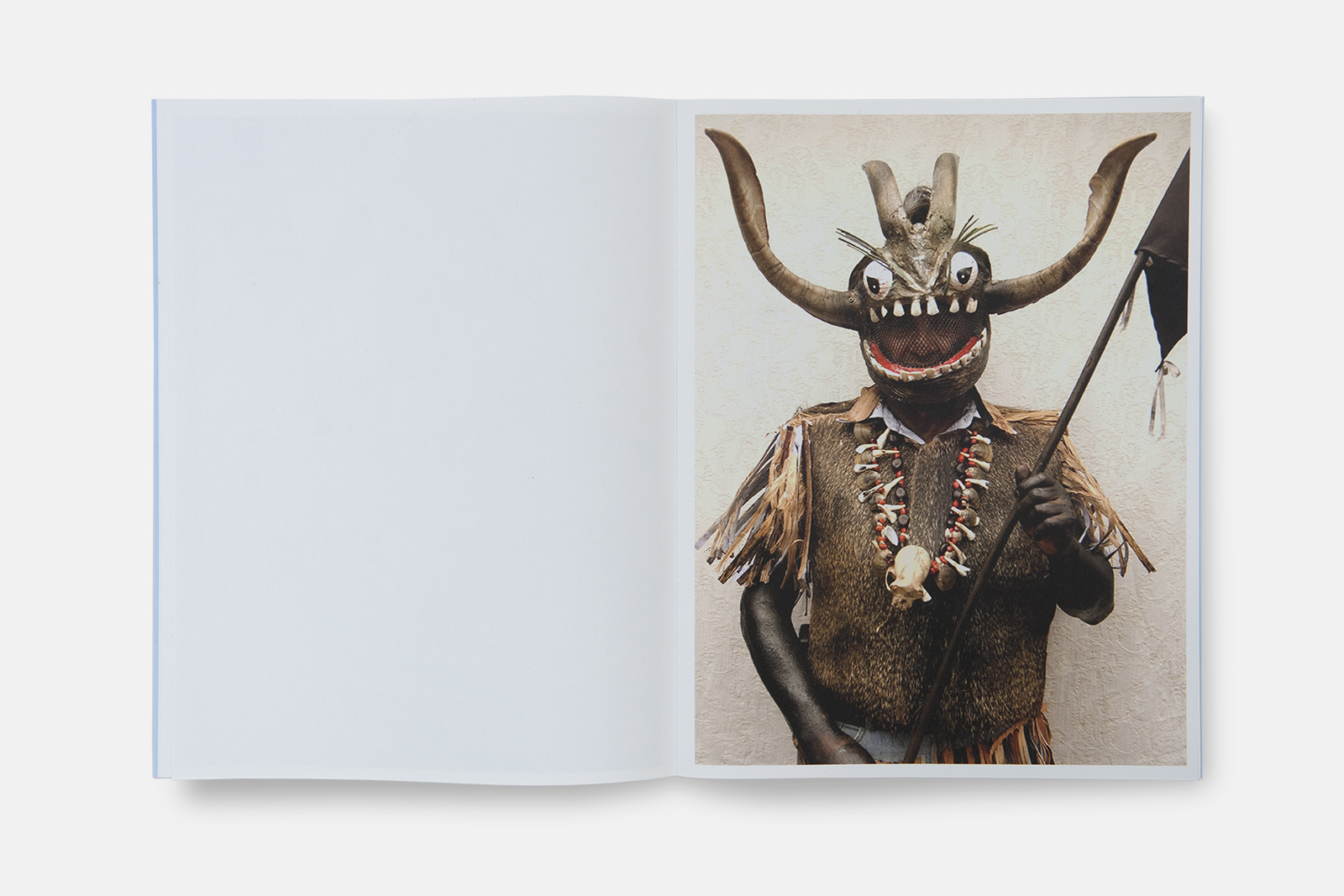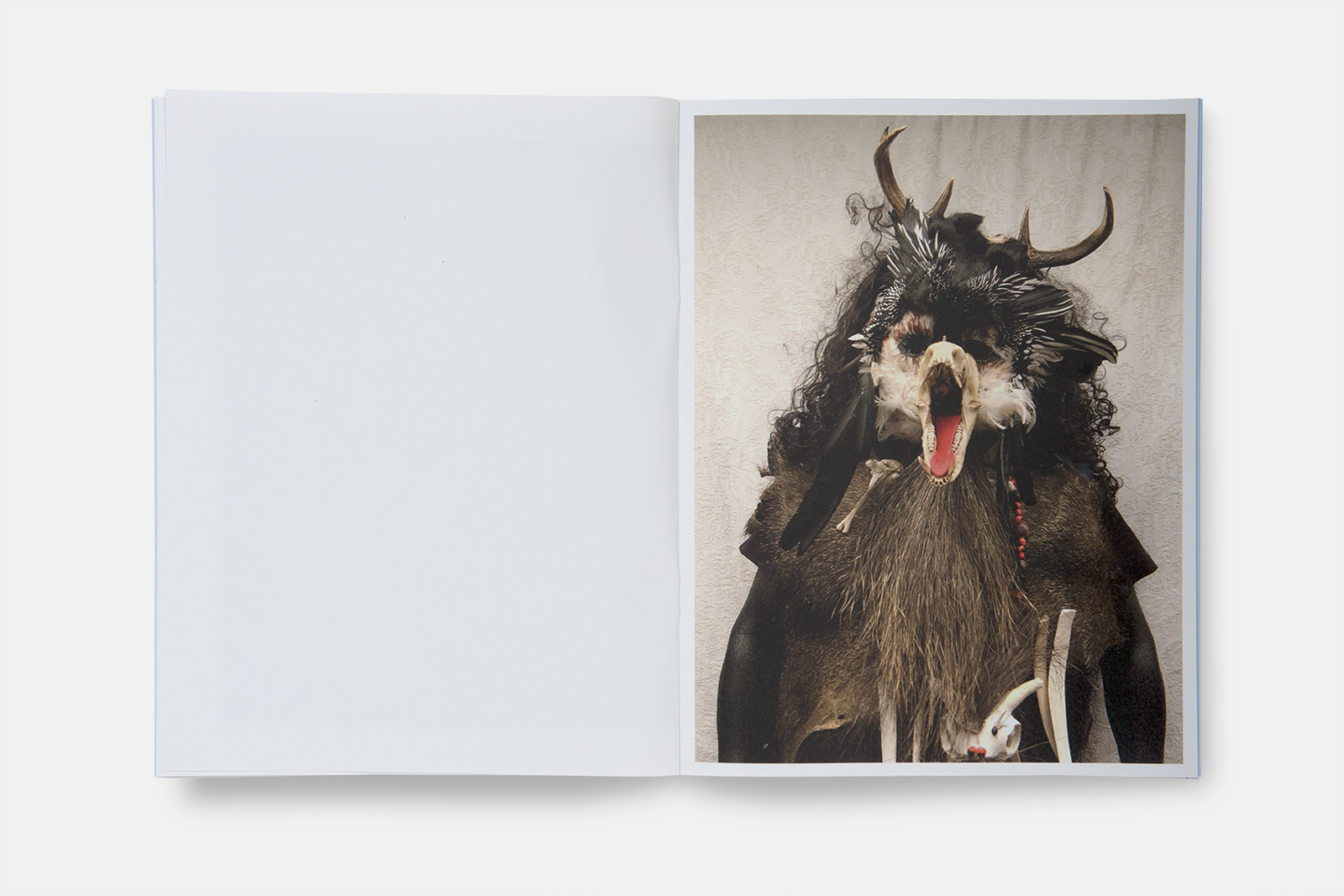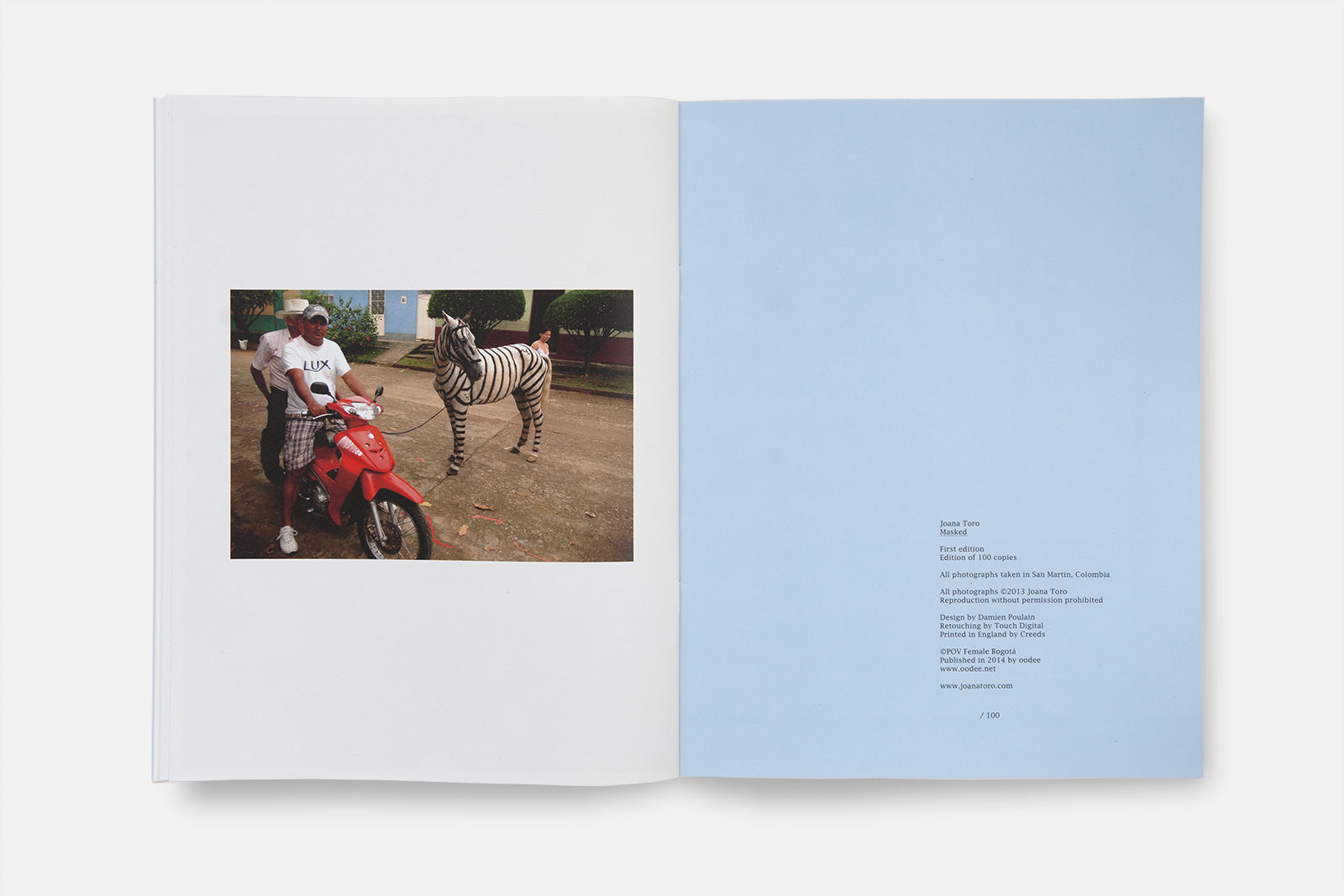 Joana Toro
Masked
POV Female Bogotá
SOLD OUT
Original price £18
Edition of 100
Numbered by hand
28 Pages, 27 x 20.5 cm
Cyclus 115gsm
Printed digitally in England
2014
Project
San Martin, Meta is a town located in the middle of Colombia's eastern plains. Each year since the 18th century San martin's people have staged an elaborate event that symbolizes the origin of the Latin American peoples as forged in war and conquest.
The Festival de Cuadrillas (Festival of Troops) features an equestrian choreography which represents with Spanish soldiers, Arabian soldiers, Indians and Africans.The festival was invented in 1735, during the Colonial Period, by a Catholics priest, Gabino de Gamboa. The four troops in the festival represent two historical facts: the battles between Spanish and Arab in the Old World, and the Spanish conquest of America.
These images show the troops which represent Africans slaves, called "Los Cachaceros". These "black" cowboys use animal skins, tusks beasts, turkey feathers, and exotic birds to make their costumes and a honey-based makeup and charcoal to paint their bodies.
Biography
Joana is a Freelance and self teaching photojournalist and documentary photographer based in New York and Colombia. She was born in Colombia and worked in many magazines and news papers in her country. Joana has traveled since 2009 making her own photographic projects.
She was winner in Latin American Photography Collection, American Photography 2012, and Finalist in the FNPI Gabriel Garcia Marquez Iberoamerican photo contest 2010, and also she was winner of Photography and Cultural Heritage, Colombian Ministry of Culture 2009. Joana is working currently as photographer Contributor in Getty global assignment and Redux pictures.
POV Female
POV stands for Point of View. POV Female aims to promote the work of five young female photographers based in five different cities worldwide, giving exposure to previously unpublished, self-initiated projects in limited-edition monographs of 100.
POV Female has featured photographers based in London (2011), Tokyo (2012), Johannesburg (2013), Bogota (2014) and Beirut (2015). Confronting us with questions of gender, geography and gaze, the project has gathered attention from collectors and critics worldwide.