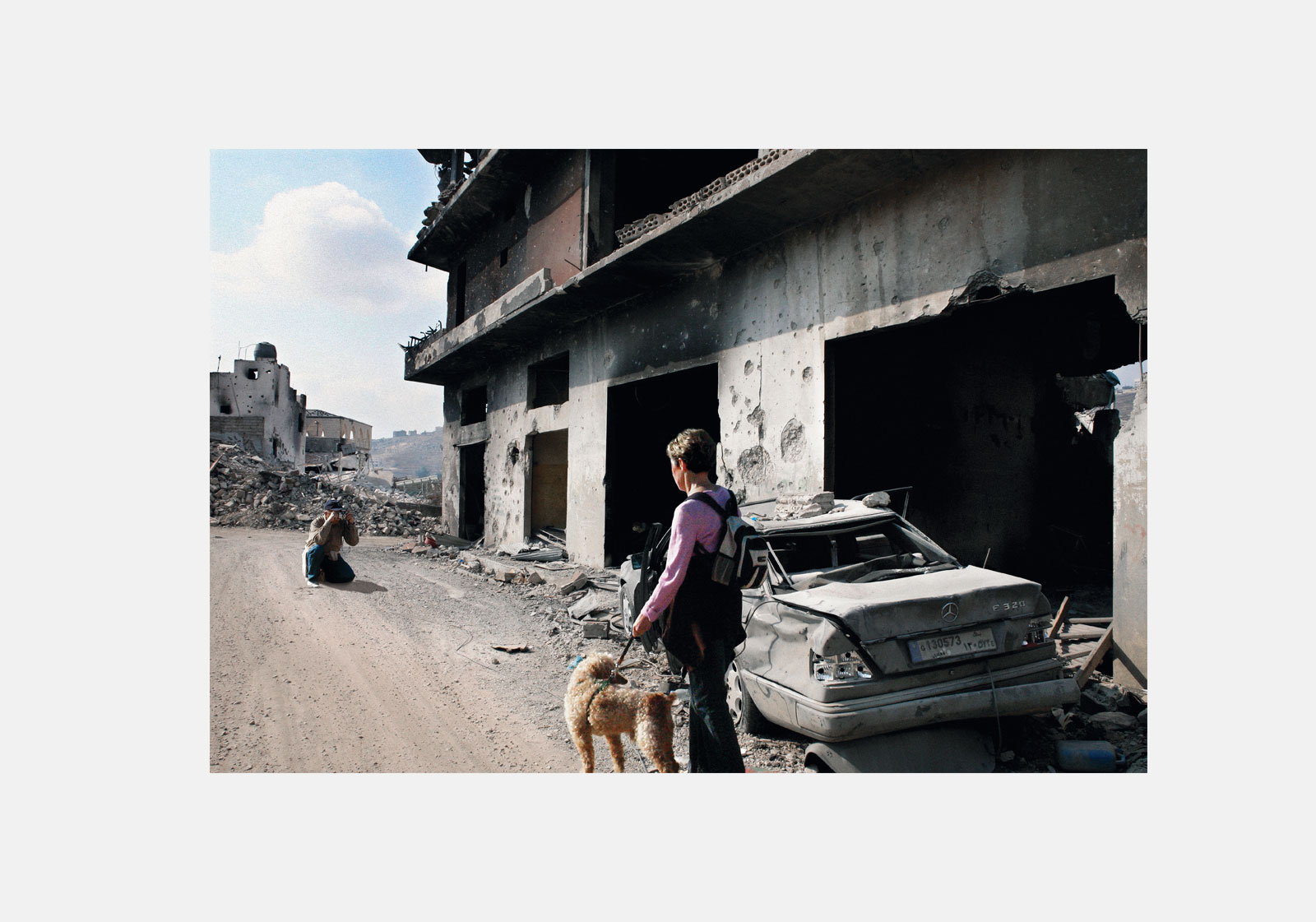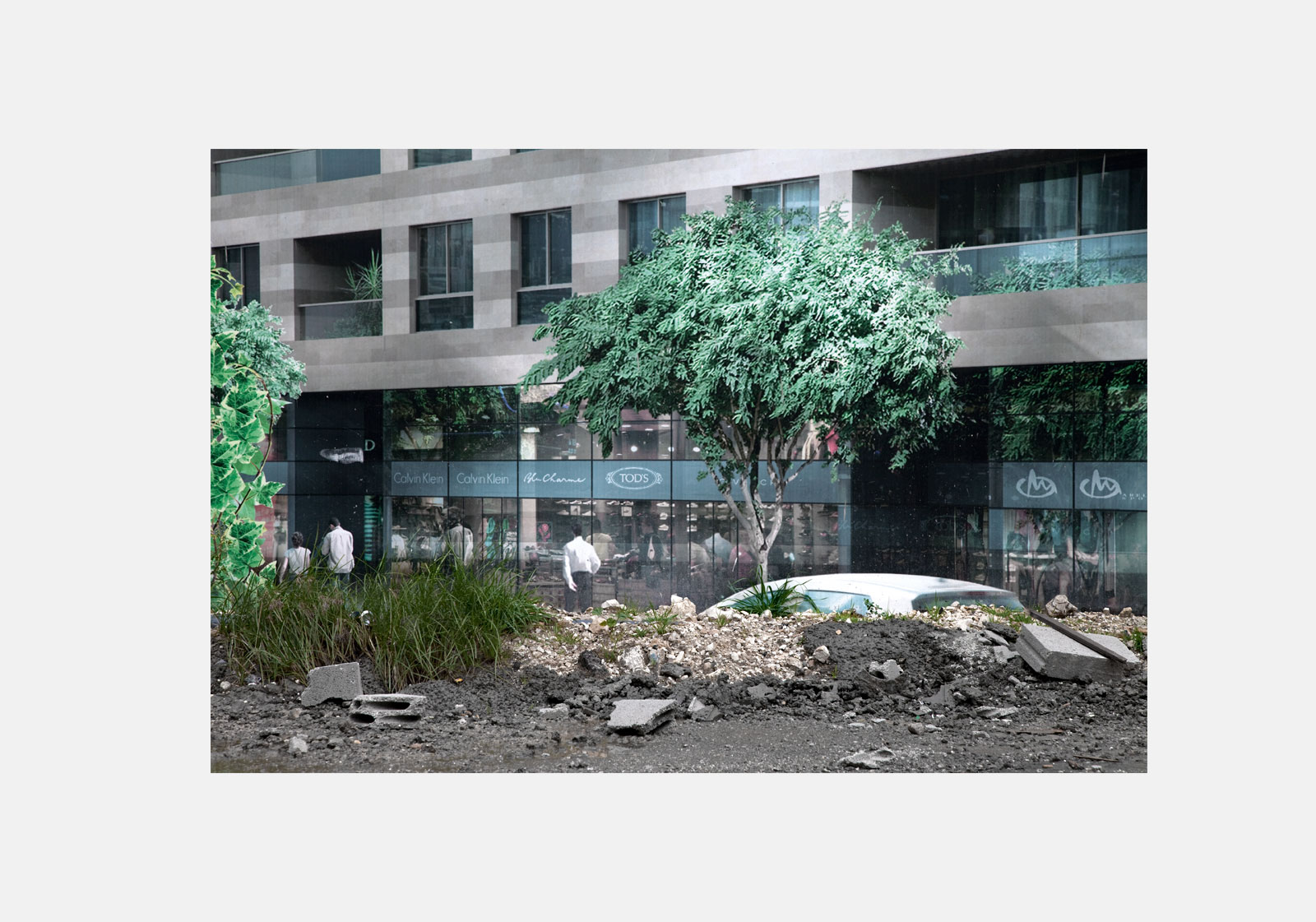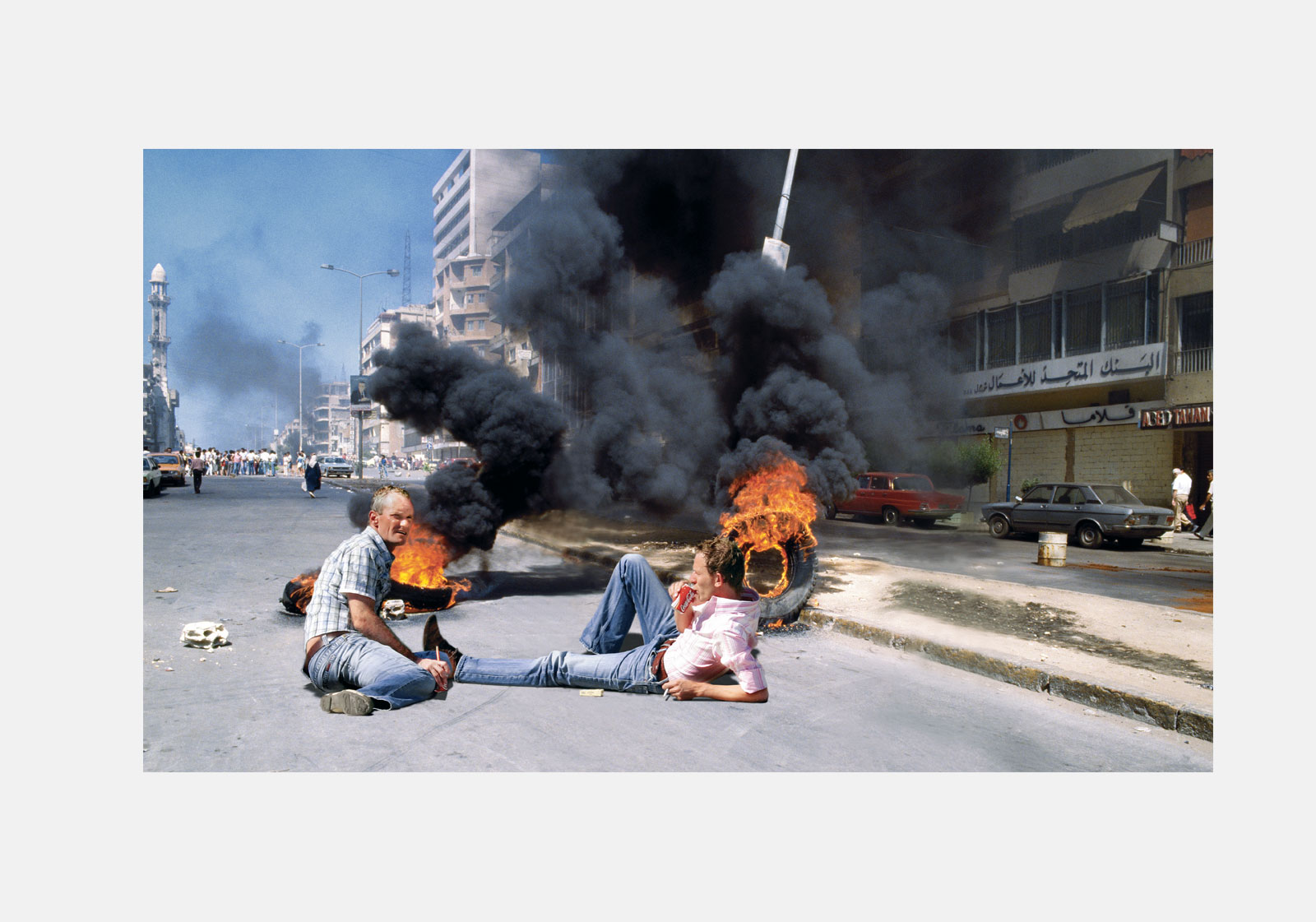 Randa Mirza
Parallel Universe & Beirutopia
POV Female Beirut
SOLD OUT
Original price £18
Edition of 100
Numbered by hand
28 Pages, 27 x 20.5 cm
Cyclus 115gsm
Printed digitally in England
2015
Project
Parallel Universes
Parallel Universes exposes the coexistence of past and present layers of war and peace realities. Manipulating images from the 1975 and 2006 Lebanese wars, Mirza targets the sacred cow of the war photograph to reveal the contraptions of truth lying behind. Like a mirror, Parallel Universes incorporate the spectator's gaze in the fabric of the image itself.
Beirutopia
Since the end of the Lebanese civil war in 1990, Beirut has been striving, to regain its glamour and splendor through the efforts of reconstruction, in the aim of reconstituting the old myth of a city commonly referred to as the Paris or Switzerland of the Middle East. This photography project is a portrait of Beirut's urban future. It aims to raise questions about the devenir, or the becoming, of Beirut and its associated representations, characteristics and how they culminate to become the future essence of the city.
Biography
Randa Mirza (b. 1978) is a visual artist dividing her time between Beirut and Marseille. Her work has received numerous prizes, including the No Limit award at Les Rencontres Photographiques d'Arles (2006), an international prize for photographers whose work takes the medium beyond currently acknowledged boundaries.
Mirza has shown her work in solo exhibitions at the Finnish Museum of Photography, Sfeir-Semler gallery (Hamburg) and Galerie Tanit (Beirut). She exhibited within Moving Walls (Beirut), Phillipes de Pury (London), FIAC (Paris), Miami Basel, Armory show (NY), Paris-Photo, fondazione Merz (Torino), Witte de with (Rotterdam), Fotomuseum Winterthur (Zurich), Aleppo international photography festival (Syria), Kunsthalle Wien (Vienna), ZKM museum (Germany).
POV Female
POV stands for Point of View. POV Female aims to promote the work of five young female photographers based in five different cities worldwide, giving exposure to previously unpublished, self-initiated projects in limited-edition monographs of 100.
POV Female has featured photographers based in London (2011), Tokyo (2012), Johannesburg (2013), Bogota (2014) and Beirut (2015). Confronting us with questions of gender, geography and gaze, the project has gathered attention from collectors and critics worldwide.