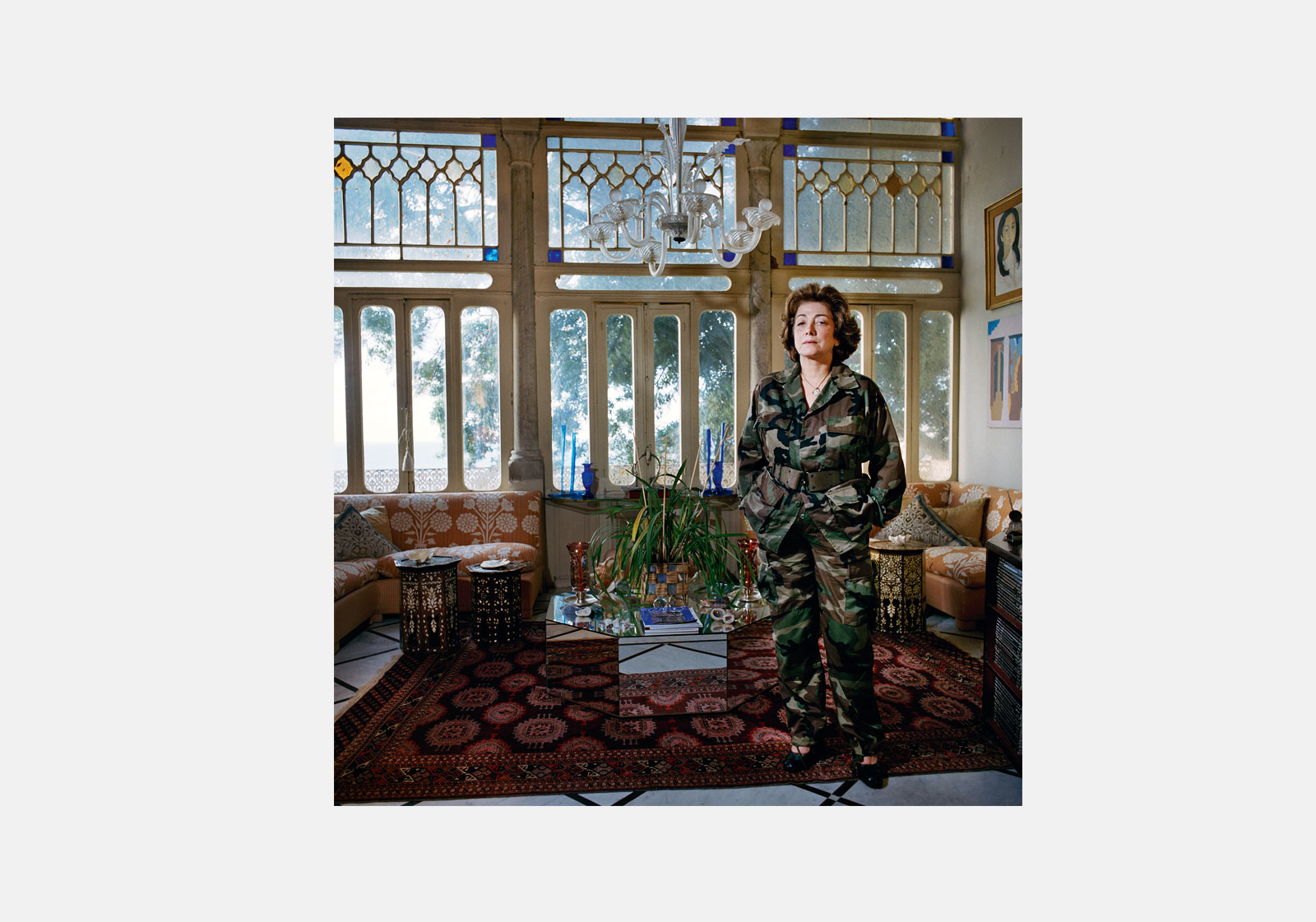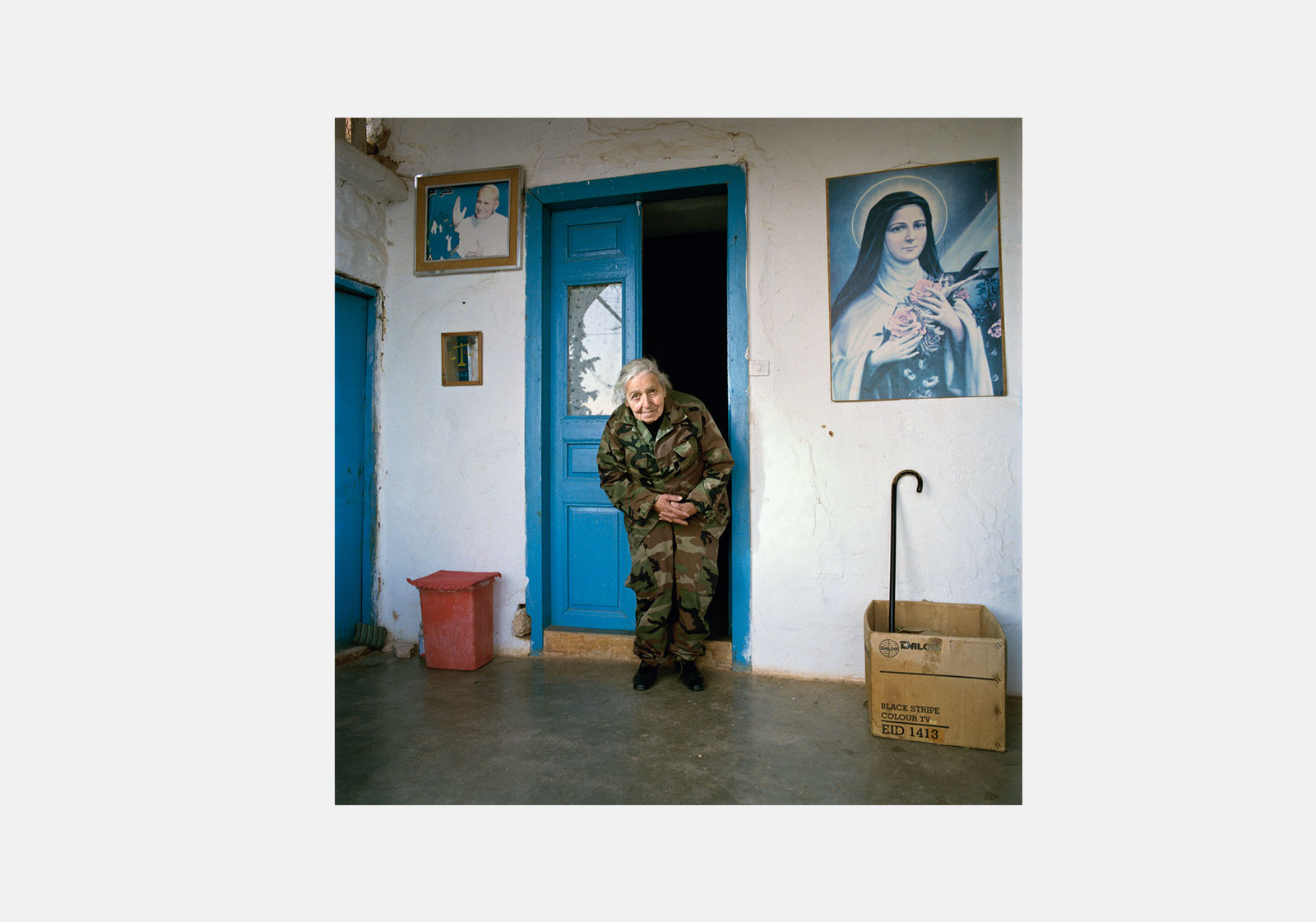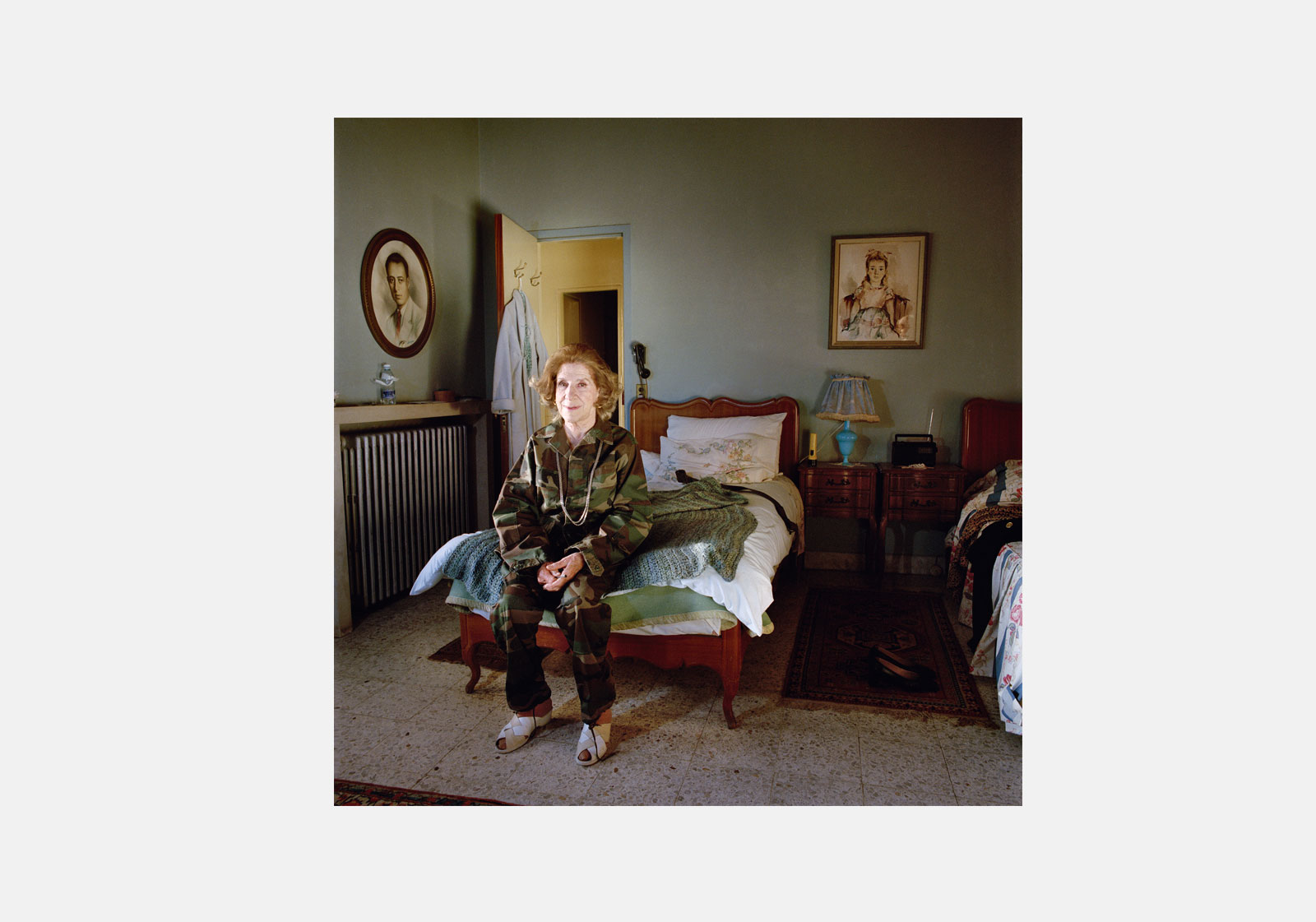 Lamia Abillama
Clashing Realities
POV Female Beirut
SOLD OUT
Original price £18
Edition of 100
Numbered by hand
28 Pages, 27 x 20.5 cm
Cyclus 115gsm
Printed digitally in England
2015
Project
Lebanon has endured incessant conflicts since 1975, due to both civil wars and the unfortunate role that this small, complex, and religiously divided country keeps playing: that of a battleground for regional powers fighting their own conflicts.  In addition to representing a threat to the country's mere survival, this violence also contributes to the breakdown of the rule of law and hinders basic democracy.
By asking women to wear the military uniform, I attempted to show the extent to which Lebanon's civil society has been affected by decades of brutality.  Traumatized victims of relentless hostilities, these women have had to contend with the realities of war for over three decades.  Like gangrene, violence has invaded their most intimate spaces and haunted each and every aspect of their lives. Despite never having actively participated in armed conflicts, all of these women carry within them the relentless echoes of gunfire.
Biography
Lebanese-Brazilian photographer Lamia Maria Abillama grew up during the Lebanese Civil War (1975-90). She holds degrees in advanced legal and diplomacy studies from the Sorbonne and Tufts University. But she soon found that photography and the arts are her true calling. After graduating from New York's International Center for Photography in 2006, she embarked on several series of portraits that led to assignments from leading publications including the New York Magazine, Fortune and the New York Times. The series have variously been exhibited in Germany, France, Italy, the United States, Belgium, Brazil, Lebanon and Dubai and have won prizes and finalist places at international competitions. Abillama's work was also selected as one of the leading ten works at the FotoFest 2010 Houston Biennial and among the 20 photographers to watch in 2013 by the British Journal of Photography.
POV Female
POV stands for Point of View. POV Female aims to promote the work of five young female photographers based in five different cities worldwide, giving exposure to previously unpublished, self-initiated projects in limited-edition monographs of 100.
POV Female has featured photographers based in London (2011), Tokyo (2012), Johannesburg (2013), Bogota (2014) and Beirut (2015). Confronting us with questions of gender, geography and gaze, the project has gathered attention from collectors and critics worldwide.