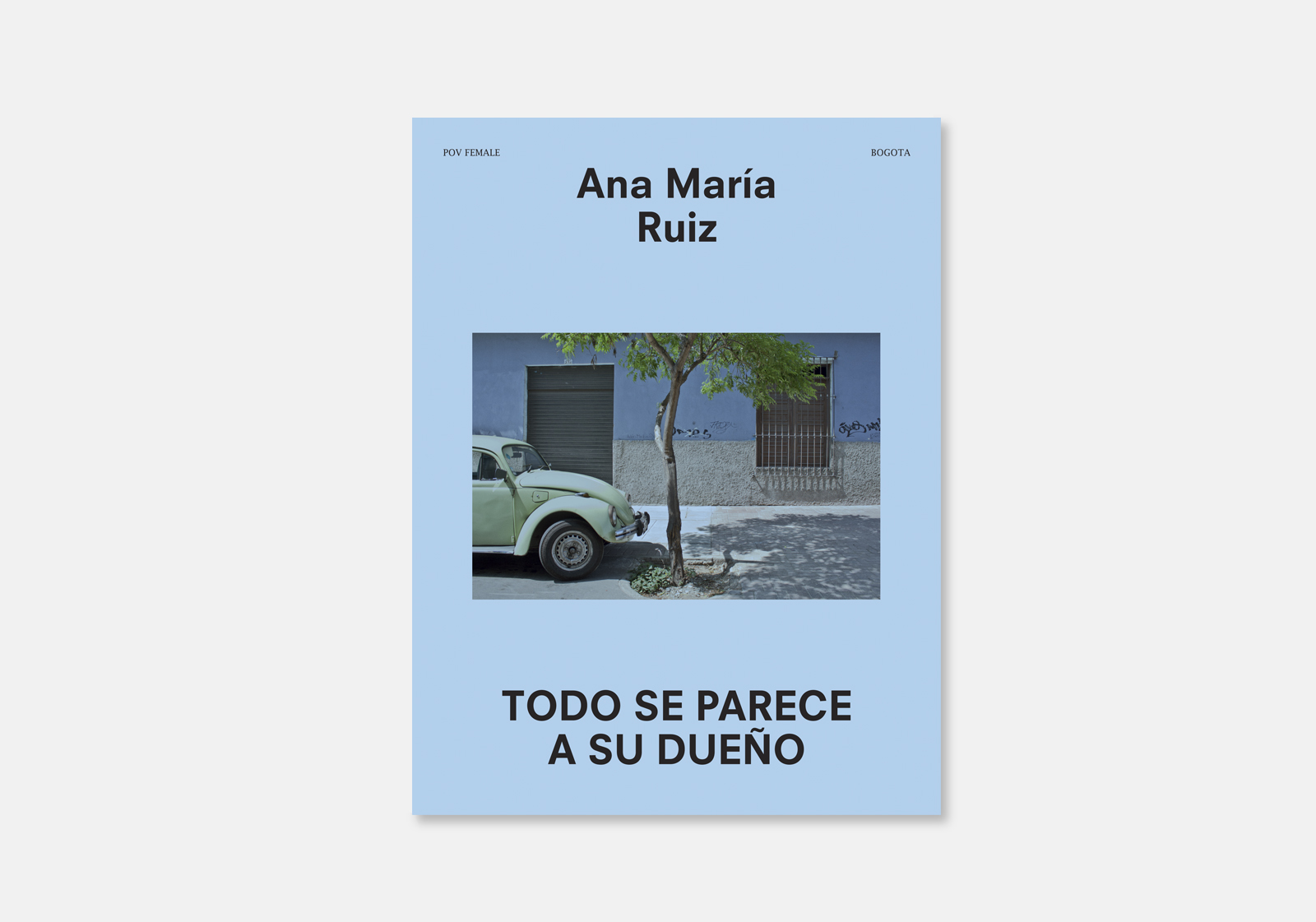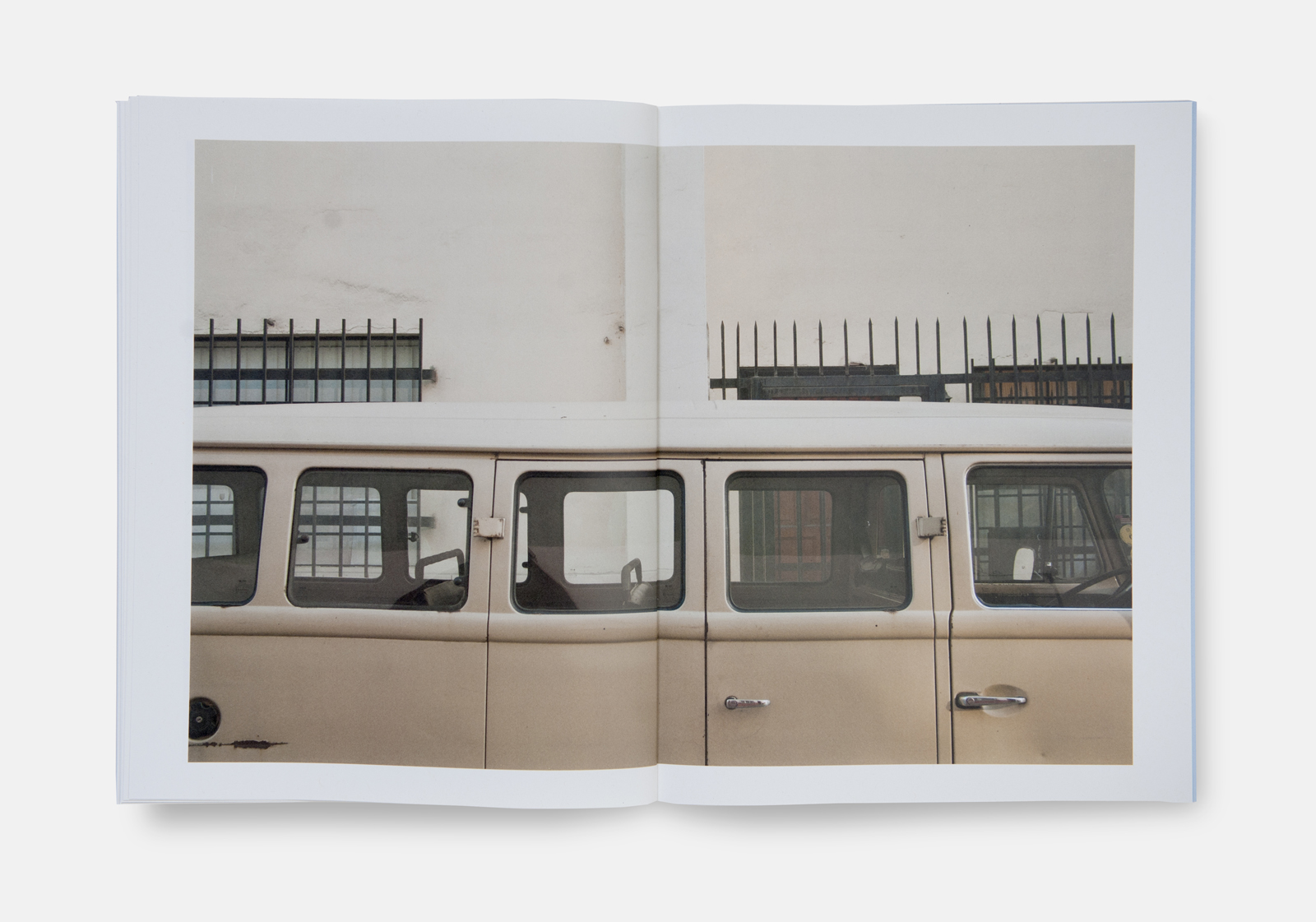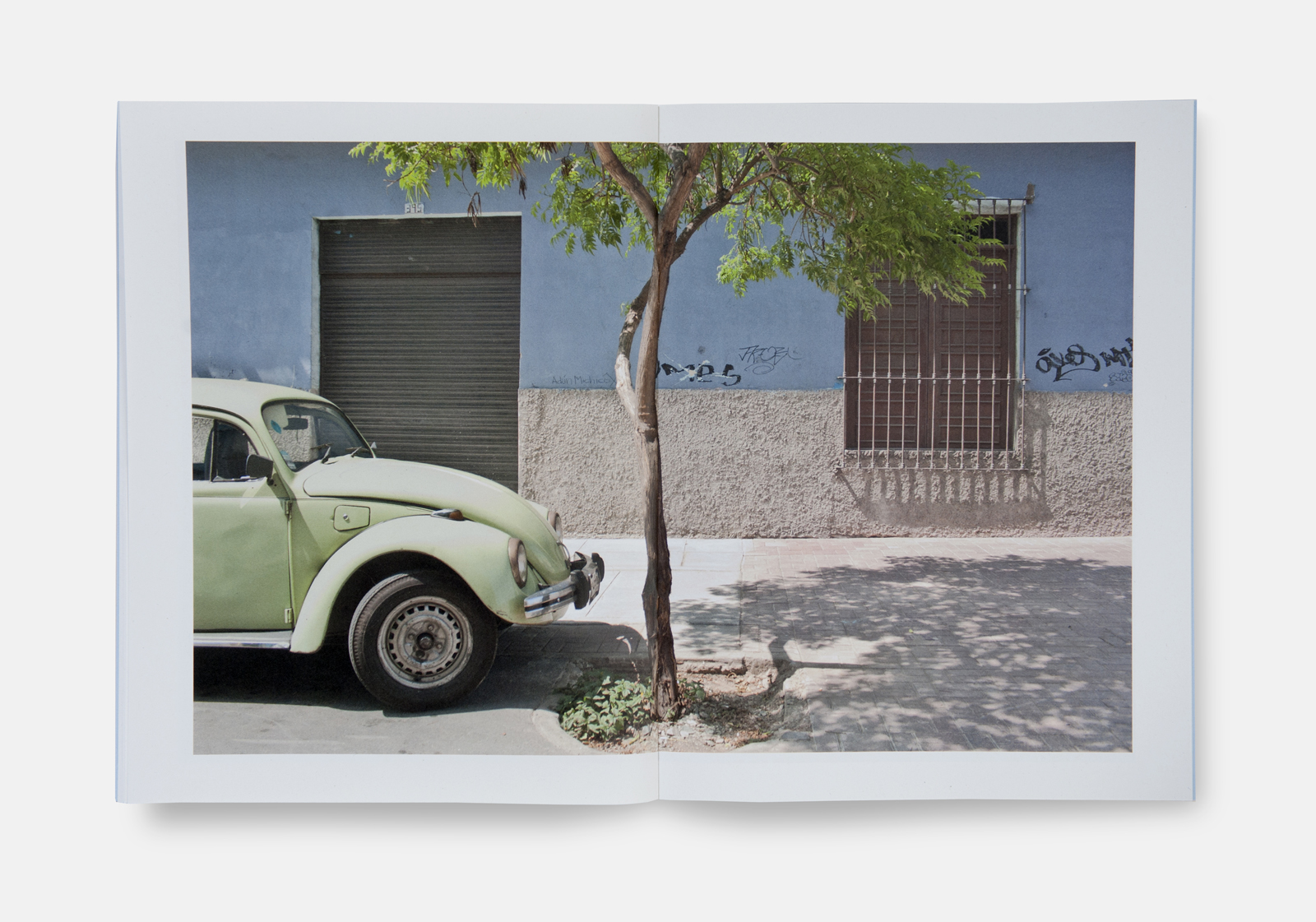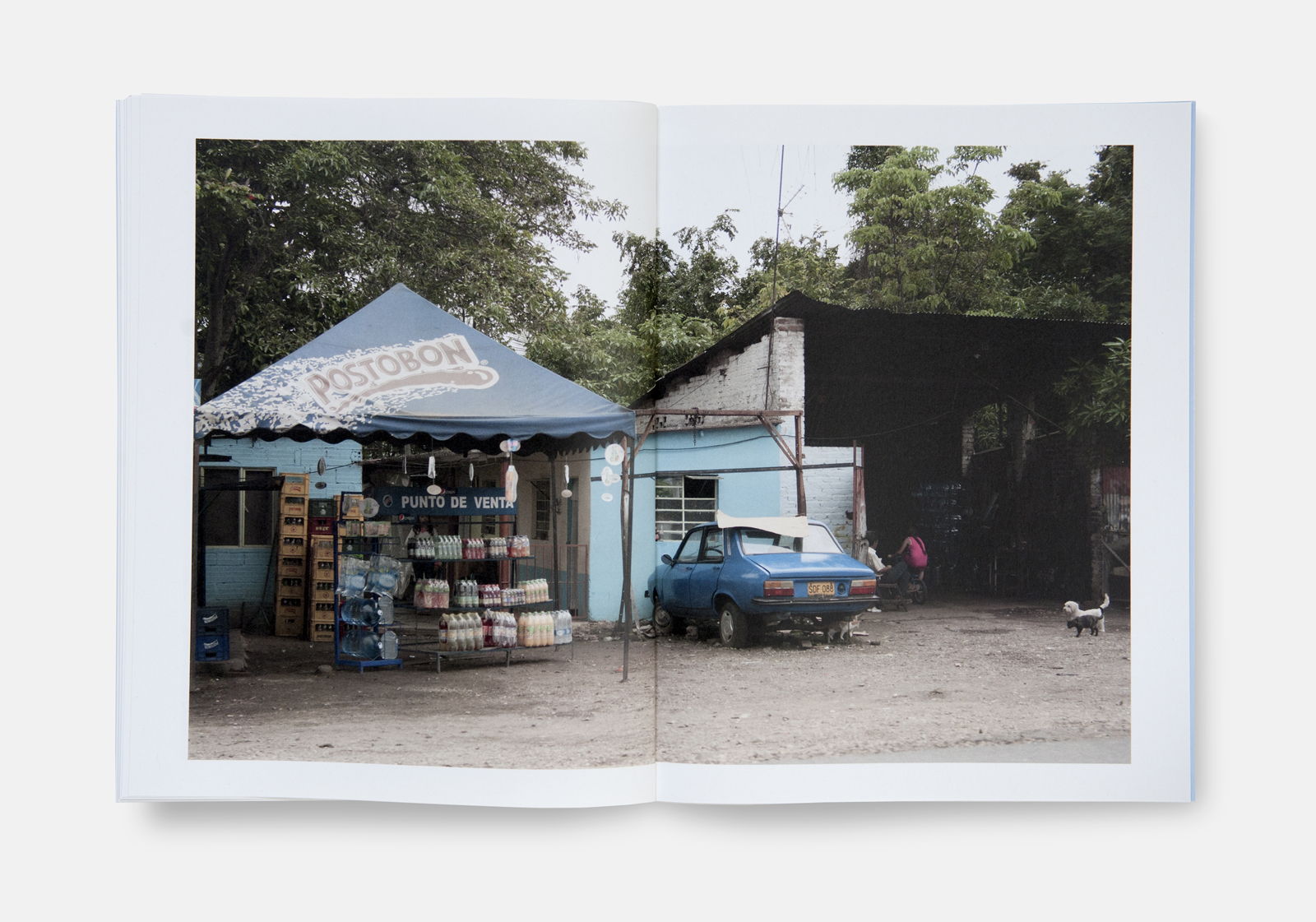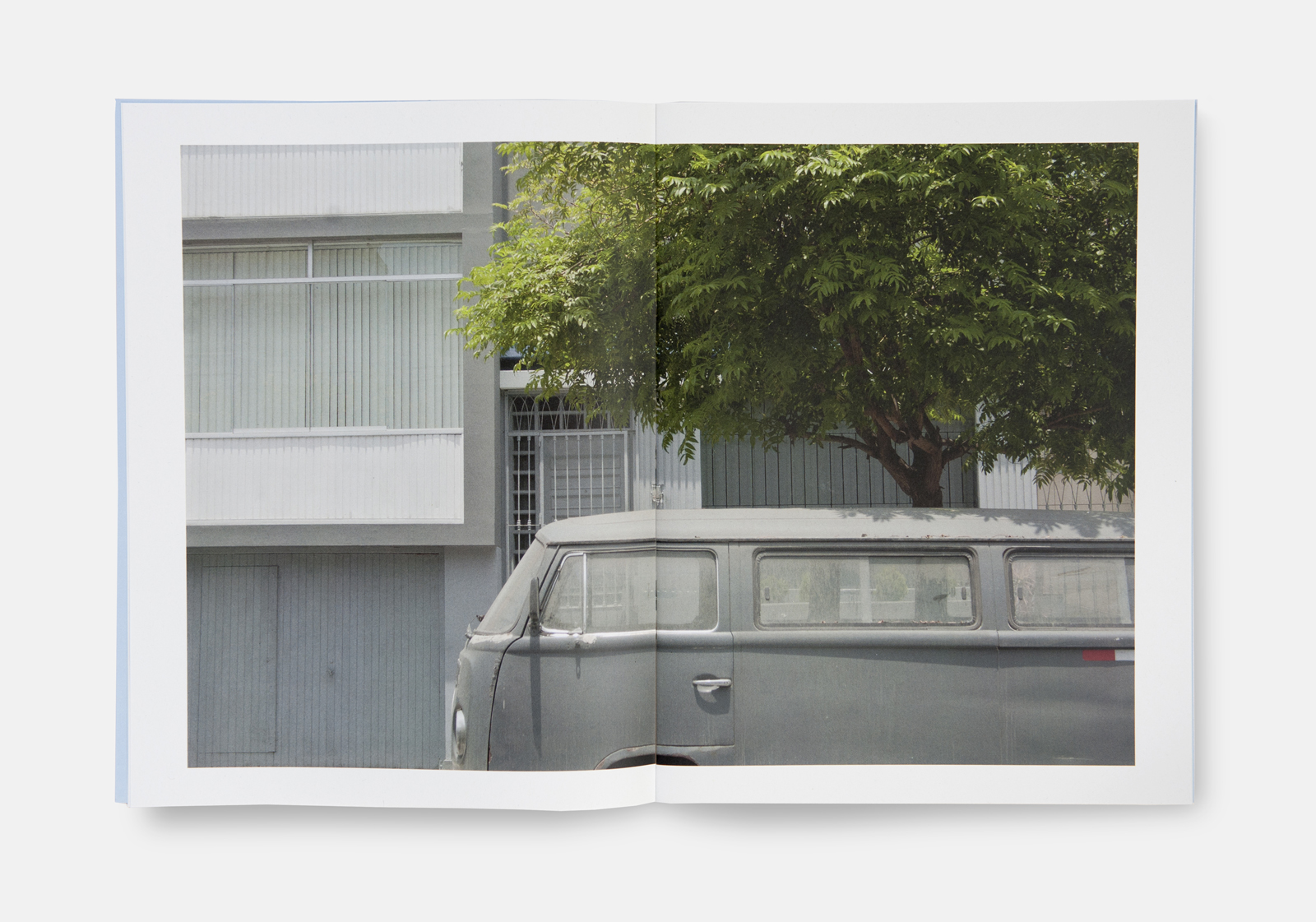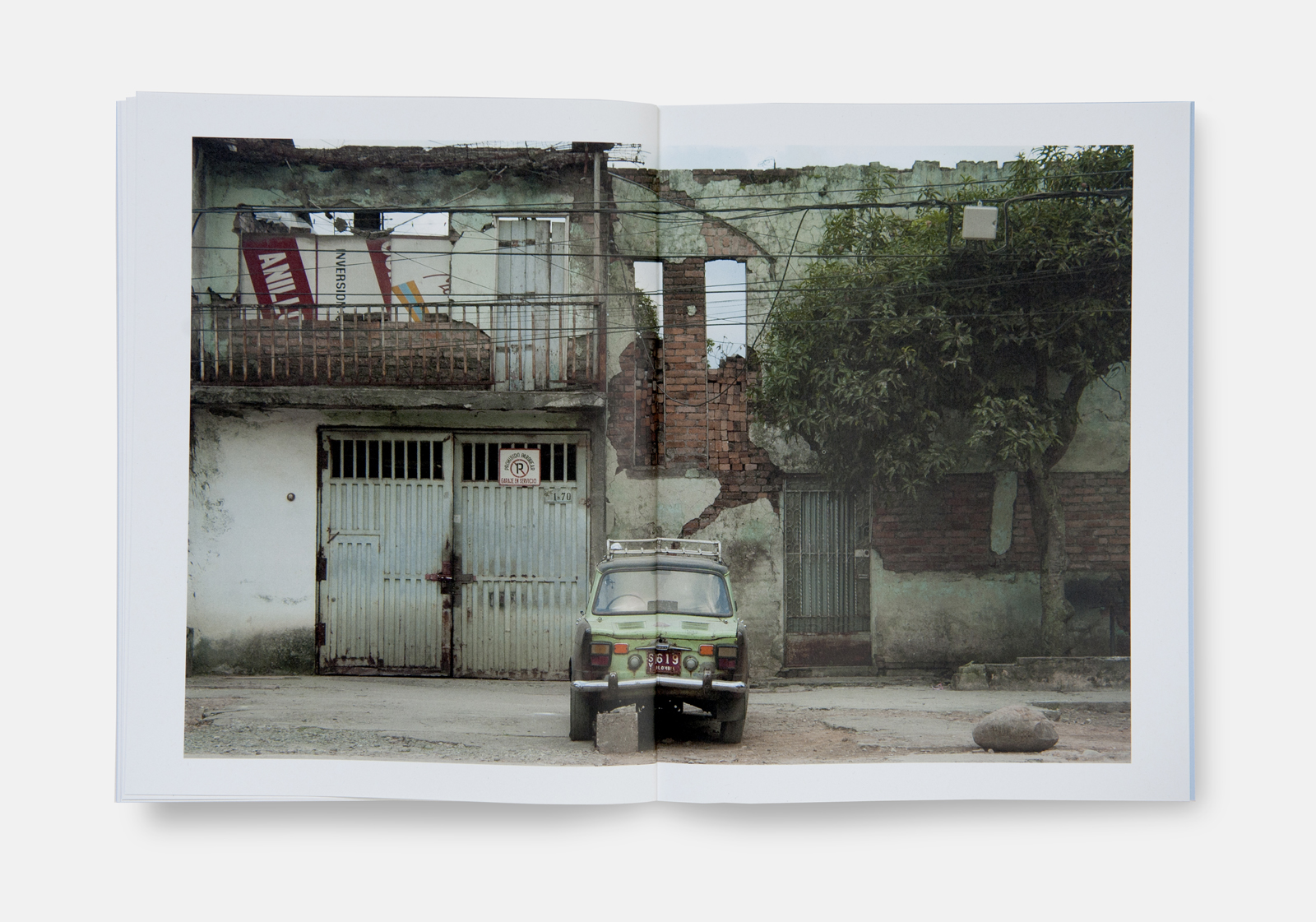 Ana Maria Ruiz
Todo se parece a su dueno
POV Female Bogotá
Sold Out
Edition of 100
Numbered by hand
28 Pages, 27 x 20.5 cm
Cyclus 115gsm
Printed digitally in England
2014
Project
I was walking around my former neighborhood in Popayan in 2009 when I suddenly saw a car that was exactly the same color as the house in front of which it was parked.
They had the same kind of beige color, unusual nowadays. I took a photo and nothing else happened until a couple of years later, I saw another car ressembling the house next to it. Gradually I started seeing this pattern everywhere I went: similarities in the models of cars, house types, color palettes, combinations, fences, roofs, wheels…
All of this led me to wonder about how objects and places adapt to people and vice versa, according to the place of origin as well as to intrinsic and unconscious cultural aspects. Several years after, I went to live in Lima for a couple of months, and started seeing something similar: there were a lot of Volkswagen cars, and all of them were similar to the houses they were next to. Cars mix well with houses in many cities in the world, and these similarities change depending on the country, city and culture.
Biography
Ana Maria Ruiz was born in Bogota, Colombia, but grew up in Popayan, a small city in south-western Colombia. Designer and violinist by profession, her encounter with photography has been self-taught. She is inclined to develop ideas about the concept of a 'glocal' culture, represented in different manifestations. More than an interest in folkloric topics, it is a focus on every-day relations people establish with their environment through places and objects.
Her photographic work is based on finding unintended things. She creates her photographic series by exploring issues and subjects that become recurrent and that then appear over and over again in her photos. Works and lives in Bogota, Colombia.
POV Female
POV stands for Point of View. POV Female aims to promote the work of five young female photographers based in five different cities worldwide, giving exposure to previously unpublished, self-initiated projects in limited-edition monographs of 100.
POV Female has featured photographers based in London (2011), Tokyo (2012), Johannesburg (2013), Bogota (2014) and Beirut (2015). Confronting us with questions of gender, geography and gaze, the project has gathered attention from collectors and critics worldwide.