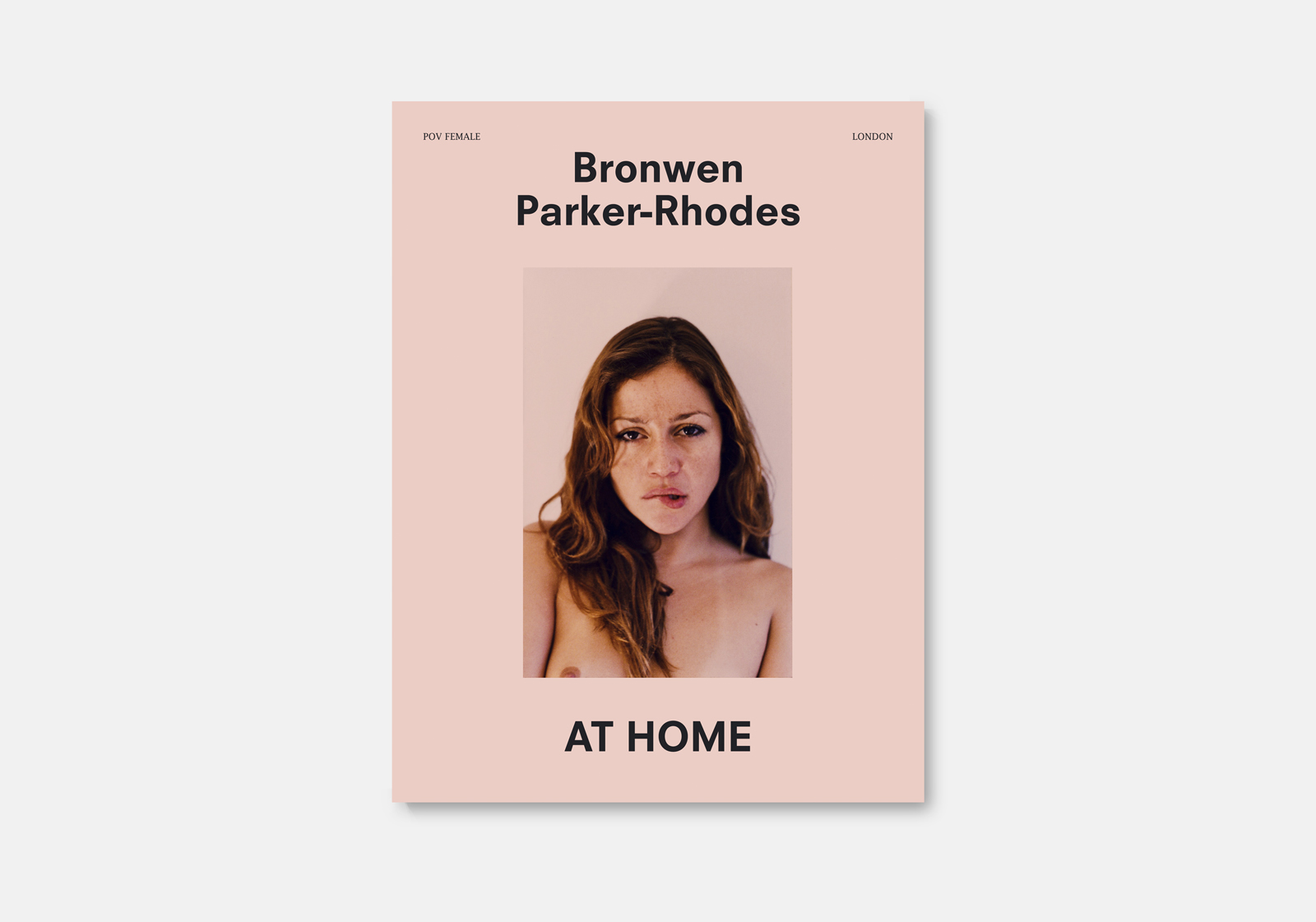 Bronwen Parker-Rhodes
At Home
POV Female London
SOLD OUT
Original price £18

Edition of 100
Numbered by hand
56 Pages, 27 x 20.5 cm
Cyclus 115gsm
Printed digitally in England
2011
Project
My portraits offer a glimpse behind the bedroom doors of girls who strip, revealing something about their personalities away from the stage or the communal dressing room. Surrounded by the clutter of their lives – from sentimental knick-knacks to the costumes of their trade – these are sexy, confident women enjoying their exhibitionism on their own terms.
Biography
Since graduating from Slade School of Fine Art in 2006 with a BA (1st Class Hons), Bronwen has directed two series of 3 Minute Wonders for Channel 4, made films for Vivienne Westwood, pop singer Rihanna, Current TV and Spine TV, and exhibited her films and photography in group and solo exhibitions worldwide.
Bronwen Parker-Rhodes is currently based in London.
POV Female
POV stands for Point of View. POV Female aims to promote the work of five young female photographers based in five different cities worldwide, giving exposure to previously unpublished, self-initiated projects in limited-edition monographs of 100.
POV Female has featured photographers based in London (2011), Tokyo (2012), Johannesburg (2013), Bogota (2014) and Beirut (2015). Confronting us with questions of gender, geography and gaze, the project has gathered attention from collectors and critics worldwide.